A two-week trip in southern Spain is the best thing that could happen to you! Discover what to do in Andalucia in 14 days.
You may think Andalucia is worth visiting and discovering for more than one week, and you are right! After our post about what to do in Andalucia in 7 days, we felt like we went short of things to do to truly discover the beauties of southern Spain.
Therefore, here it goes a list of things to do and see during a 14-day trip in Andalucia, with Malaga being both the starting and arrival point.
Pack your things and get ready to take Andalucia by storm!
Day one: Malaga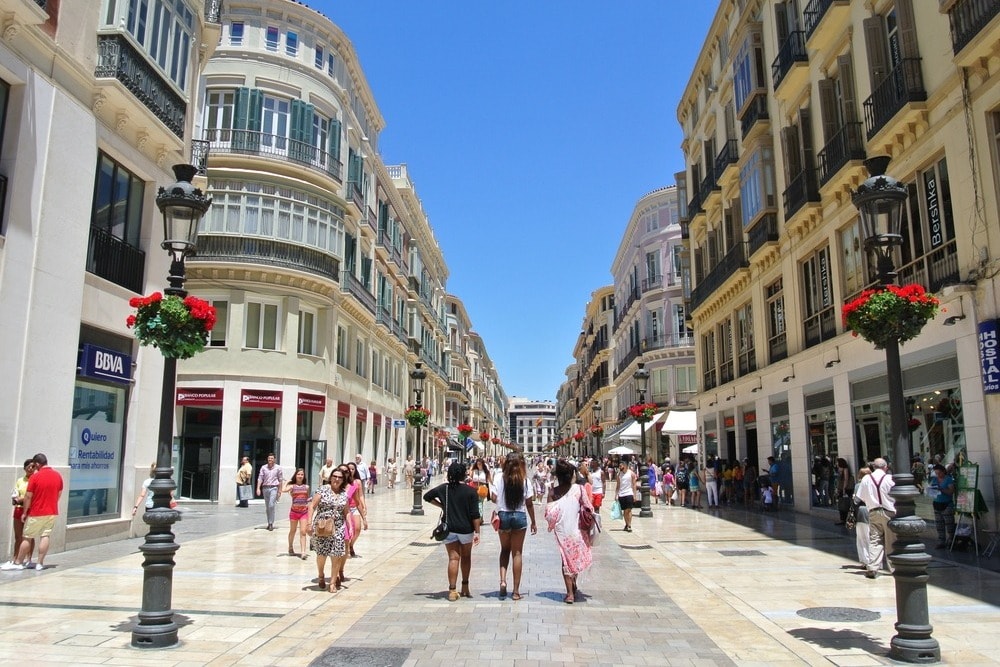 You can't start your trip in Andalucia but from Malaga, the city of Pablo Picasso and the capital of the Costa del Sol, where everything you need is at hand. The airport lies 10 km from the city centre, for which you will have plenty of time to discover the Cathedral of La Encarnación (ask for La Manquita), the Castle of Gibralfaro and the fabulous Muelle Uno. And if you want to save some money, check out the museums that open their door for free.
Day two: Frigiliana and Nerja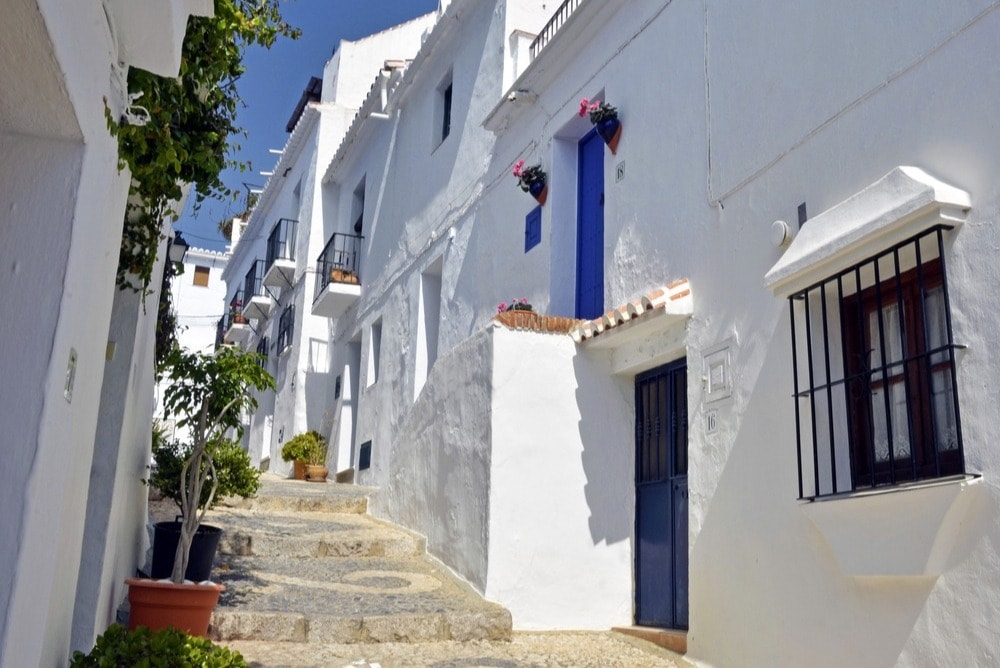 Day two of your trip is dedicated to discovering two of the most stunning white villages in Malaga province. In fact, as you move towards the east with Granada as your next destination, you can't help but stop by the white towns of Frigiliana and Nerja. Both towns can be seen in one day, so you can kill two birds with one stone and immerse yourself in the white town culture.
Also, take some time to soak up the mountainous atmosphere that encloses Frigiliana; the Natural Park of Sierras de Tejeda, Almijara and Alhama is the first natural park you will come close to during this 14-day trip in Andalucia.
Day three: Sierra Nevada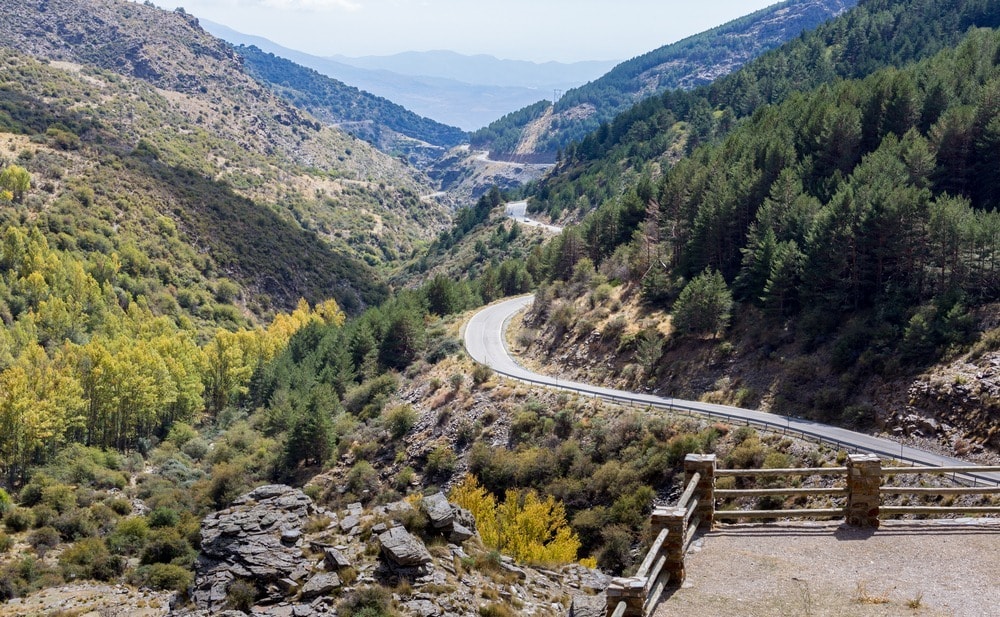 As mentioned before, your next stop is Granada, but as you move towards the north, let the staggering landscapes of the Sierra Nevada leave you overwhelmed. Declared Biosphere Reserve in 1986, this is one of the two National Parks of Andalucia. It features two of the highest mountains in Spain, mount Veleta (3395 mt) and mount Mulhacén (3479 mt). Spend some hours wandering in the Sierra Nevada, and you won't regret it. And if you're lucky enough, you can spend the whole day skiing!
Day four: Granada

The fourth day of your two-week trip in Andalucia focuses on the city of the Alhambra, Spain's most visited monument. Stroll along the Paseo de los Tristes, discover the cave houses of the Sacromonte district and enjoy the views of Granada from the gorgeous Mirador de San Nicolás. If you don't want to miss out on visiting the Alhambra, make sure to get your tickets in advance.
Day five: Antequera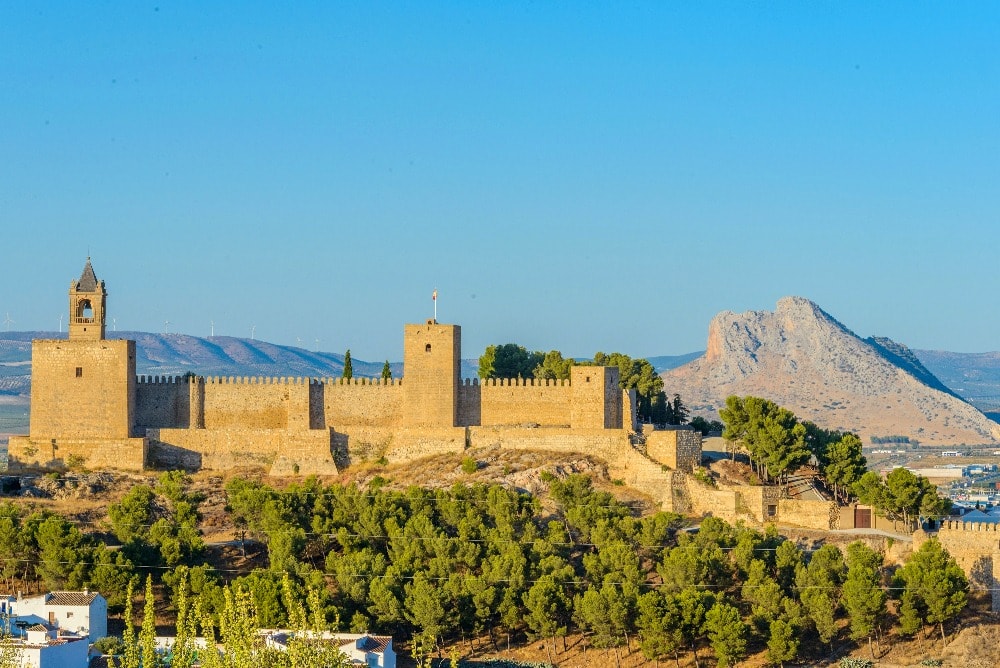 100 km from Granada, there lies Antequera, the city of churches. In fact, you will find more than 50 religious buildings. The fortress of the Alcazaba overlooks the whole city, and you will see the gorgeous Peña de los Enamorados standing out behind it. Last but not least, Antequera is known to be the crossroads of Andalucia, located more or less at the same distance from all the main cities of this Spanish region.
Day six: Cordoba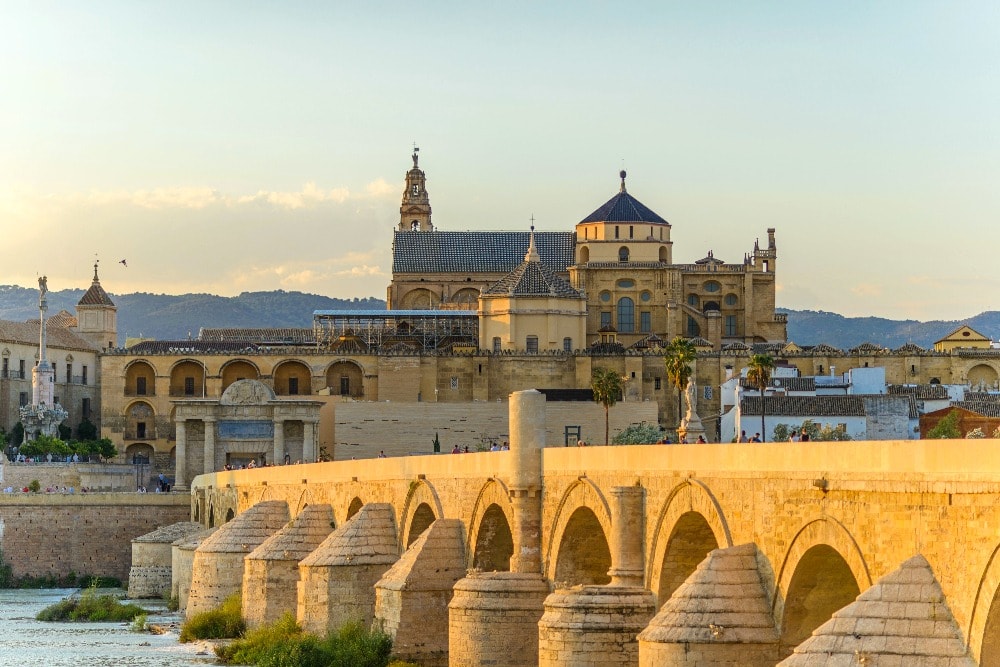 Only 115 km separate Antequera from the next stop of your trip: Cordoba, the Caliphs' city. A cultural route within its historic centre is mandatory if you want to know how the Jewish, Christian and Moorish cultures got to live together for centuries. Of course, you can't miss out on Cordoba's gorgeous monuments, the Mosque-Cathedral and the Castle of the Catholic Monarchs. Likewise, you can't leave the city without trying its gastronomy, with flamenquines and salmorejo being the best dishes!
Day seven: Seville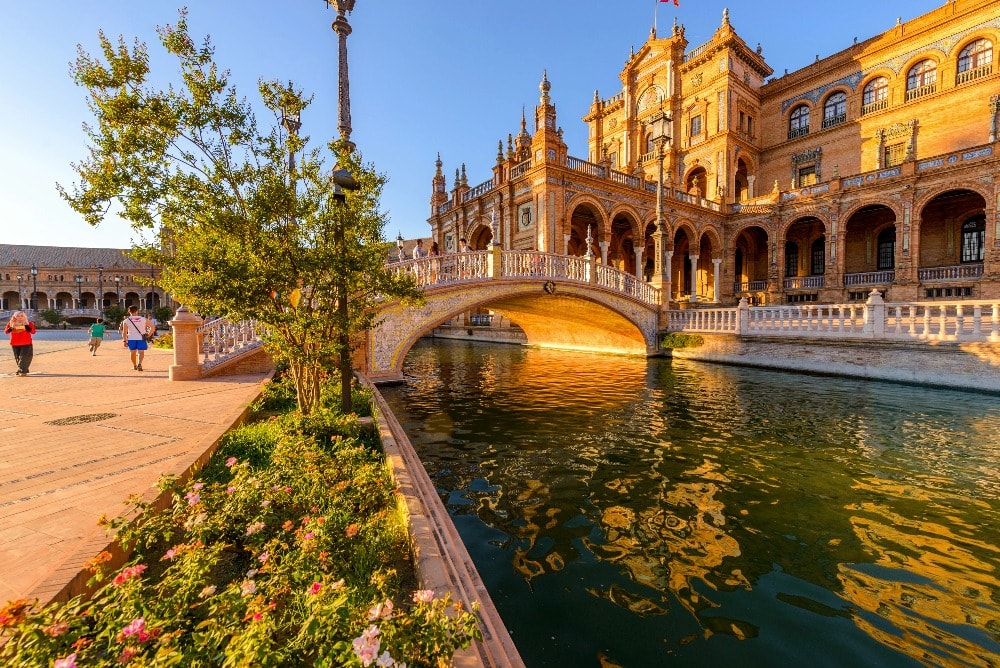 Early birds get the worm! On the seventh day, Seville is waiting for you just 1 hour and 40 minute-drive from Cordoba. Among the landmarks of Andalucia's capital city, you can't miss out on the spectacular Cathedral and the Giralda, and take a tour of the Metropol Parasol if you want to have the city at your feet. The Real Alcázar and the Plaza de España must also be on your to-do list while in Seville, especially if you're a cinema lover 😉
Day eight: National Park of Doñana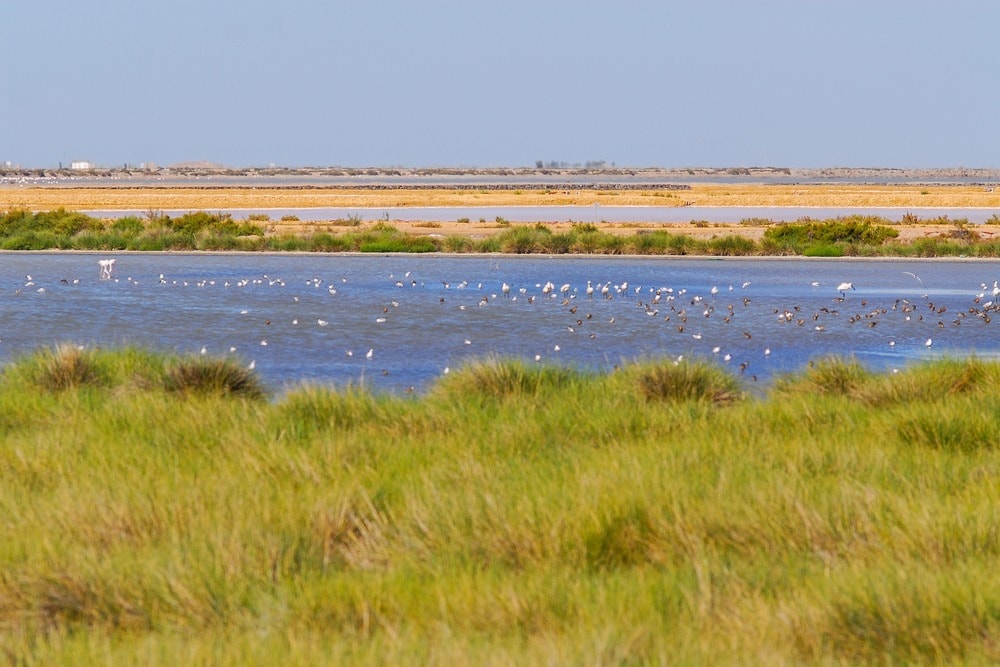 The eighth day of your trip in Andalucia is entirely dedicated to getting lost in nature. And no better place to do so than in the National Park of Doñana. Witness the migration of waterbirds and wild ducks, and discover the nesting site of pink flamingos. Choose the tour that suits you best, and get a deeper knowledge of the marshlands and awe-inspiring landscapes of Doñana.
Day nine: Jerez de la Frontera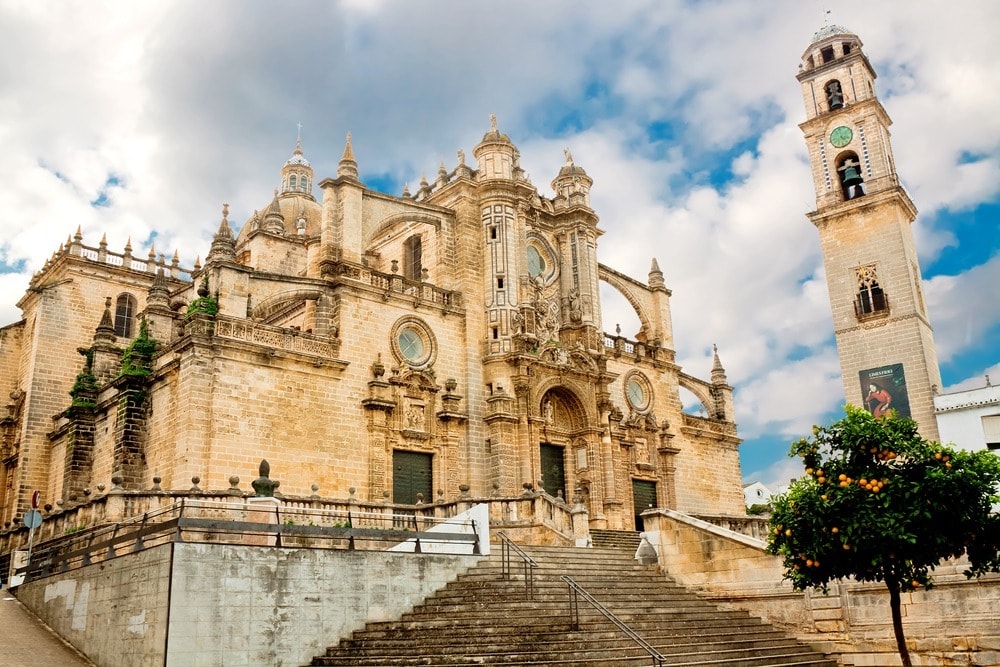 Jerez de la Frontera and its worldwide famous wineries are next. If you're looking for fine cuisine in a breathtaking historic centre, stop by this city, whose population is even bigger than that of Cadiz. Jerez is also part of the Sherry Triangle, together with El Puerto de Santa María and Sanlúcar de Barrameda, so be ready to taste one of the best wines ever! The Alcazar and the Royal Andalusian School of Equestrian Art are interesting stops, too. You'll be given the possibility to know the culture related to the Andalusian Horse and the breed of the Jerez Horse.
Day ten: Cadiz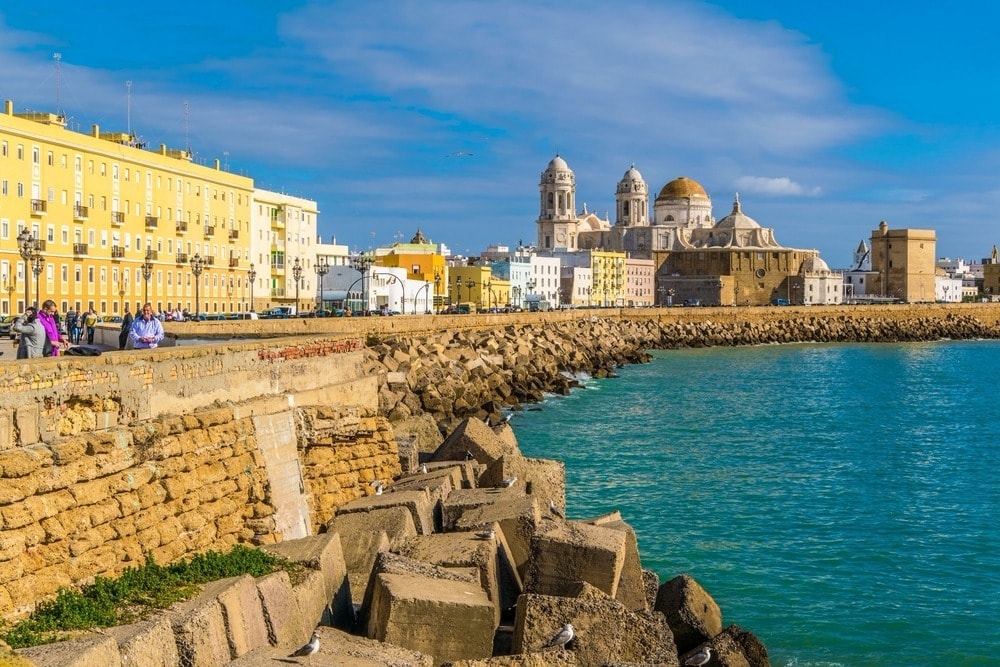 Only a 40-minute drive from Jerez, you'll find the city of Cadiz, whose charming corners will take you back in time. Stroll along the paseo marítimo, facing the beach of La Caleta, and spot the quaint Cathedral. Likewise, you can't miss out on the two castles of Cadiz, Santa Catalina and San Sebastián, which are united by a romantic promenade; you may recognise it from the Bond movie "007: Die Another Day". Besides, a delicious lunch awaits you in the picturesque Mercado de Abastos, in Plaza Libertad, which will let you regain strengths to keep visiting the city of Carnival.
Day eleven: White town Route – from Cadiz to Setenil de las Bodegas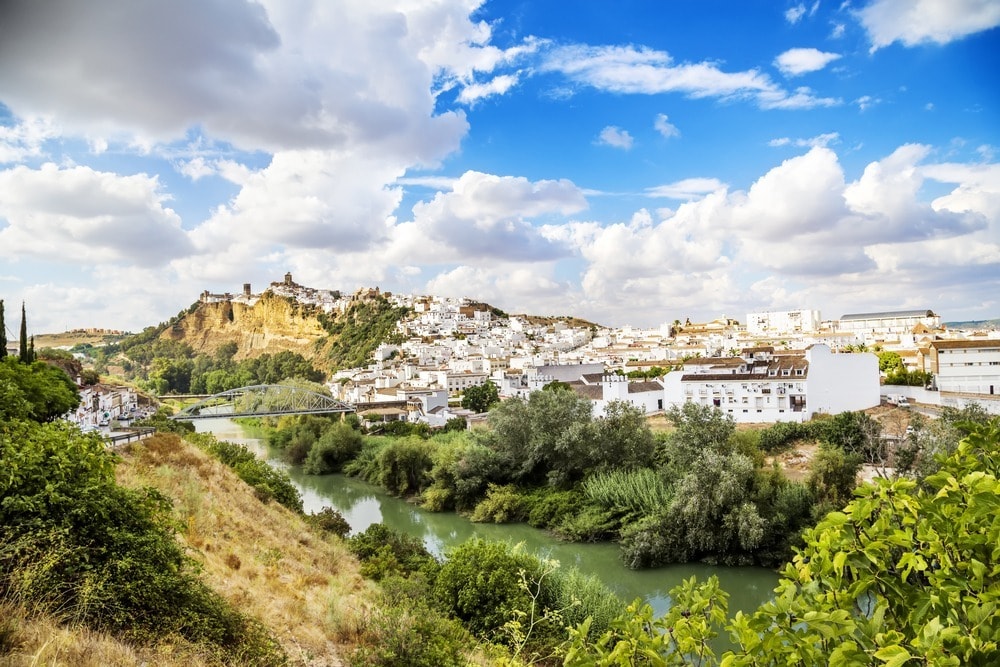 The 11th and 12th day of your 14-day trip in Andalucia are dedicated to exploring the White Towns that are spread on the hills between Cadiz and Malaga. Part of the route of the White Villages of Cadiz, you will visit picturesque whitewashed towns such as Arcos de la Frontera, Bornos, Algodonales and El Gastor. Choose which town to stop by and which one simply look over from your car. Trust us, the 134 km that separate you from Setenil de las Bodegas will make for a gorgeous day-trip.
Setenil de las Bodegas is this day's last stop. The impressive architecture of its houses will leave you breathless, as will a stroll along famous Cuevas del Sol and Cuevas de la Sombra!
Day twelve: White town Route – from Setenil de las Bodegas to Ronda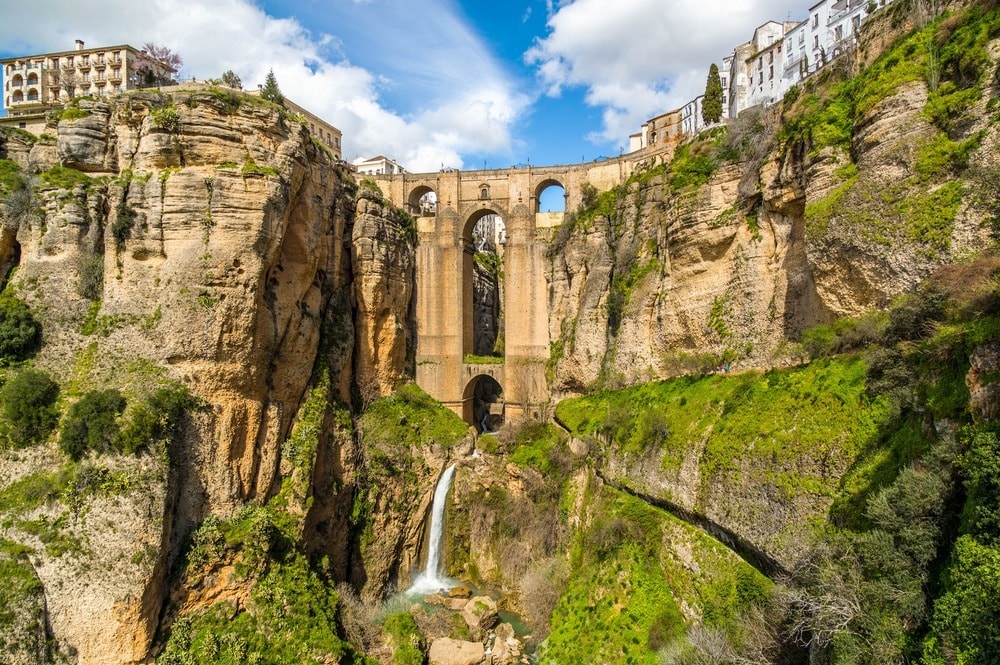 As you're approaching Malaga province once again, stop by the Natural Park of Sierra de Grazalema and visit the gorgeous white town after which it is named. Grazalema is said to be the place with the highest precipitation rate in whole Spain, for which the vegetation that surrounds it resembles nothing to what you probably are used to after 12 days spent discovering Andalucia. Stroll and wander in the park all day round, and reach Ronda as night falls. The views from the Tajo at night are indescribable!
Day thirteen: Ronda and Marbella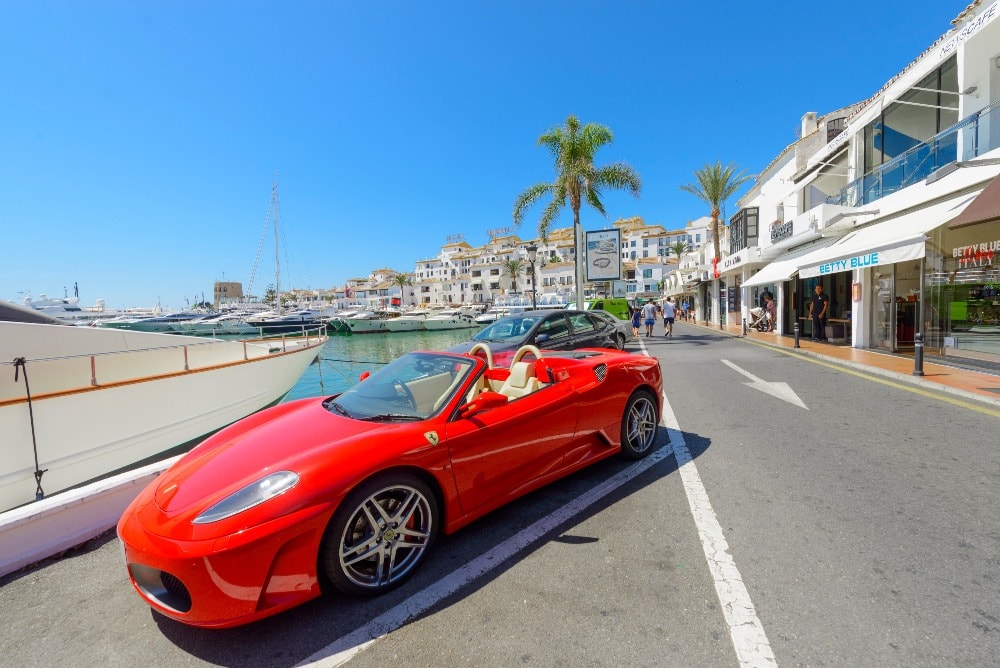 Ronda's been talking about for centuries, and it's no wonder that you should consider spending a few hours of your 14-day trip here. The breathtaking Ponte Nuevo that connects the old and new city, the Arab baths and the picturesque bars you'll find spread all over town will make you fall in love with Ronda in a matter of seconds!
After regaining some strengths, move south towards Marbella. You'll flank the mesmerising Sierra de las Nieves Natural Park, which you can stop by if you're a nature lover. This Park is in the process of becoming a "National Park", for which you won't want to leave Andalucia without taking a look at it, will you?
Once you reach Marbella, you'll feel like a V.I.P while strolling along the famous Paseo Muelle de Ribera in Puerto Banús. However, if you fancy a more authentic atmosphere, make sure to visit the historic centre of Marbella, which is filled with quaint hideouts and picturesque bars and restaurants. There's no better way to end this day than soaking up a bit of atmosphere!
Day fourteen: Malaga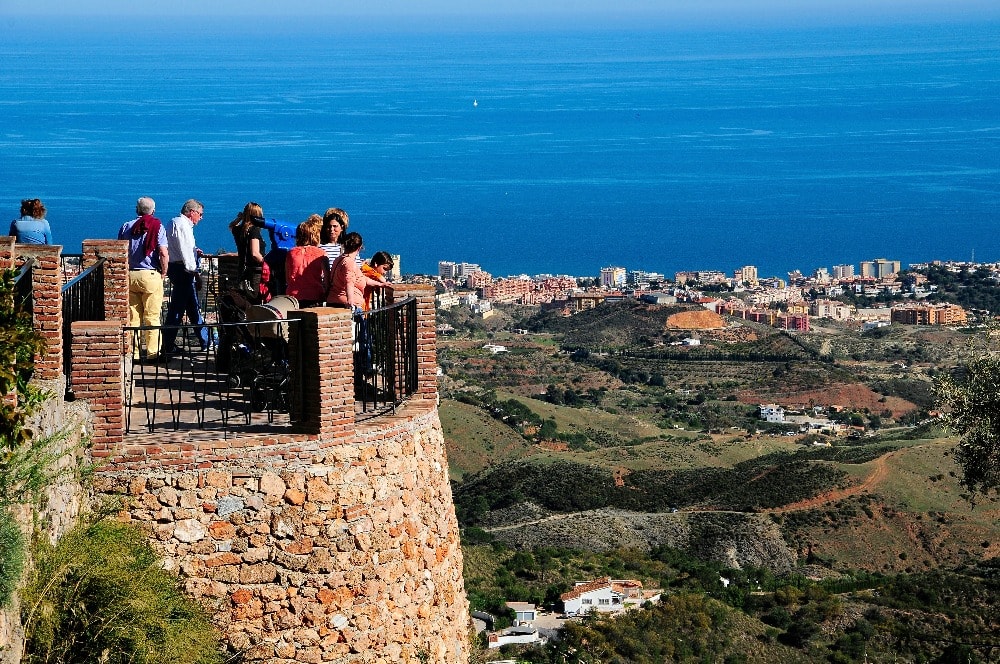 During your 1-hour drive back to Malaga on day 14, you'll pass near the coastal towns of the province and the Senda Litoral. 14 towns are connected one to the other thanks to their paseos marítimos, coastal paths and streets. You'll drive through Calahonda, Mijas, Fuengirola and Benalmádena, the last city before entering Malaga being Torremolinos. Its beaches are the best place to spend the last hours in Andalucia before taking the flight back home.
Places to stay in Andalucia
In Andalucia, you'll find countless accommodations that provide every comfort you may think of. Home away from home, in a relaxing countryside setting or overlooking the Mediterranean Sea or the Atlantic Ocean, you can't ask for anything else. Have a look at the best holiday villas in Andalucia!
Which city are you looking forward to visiting? Do you have any advice on other ways to discover Andalucia in two weeks? Tell us in the comments below!
What to do in Andalucia in 14 days is an article that talks about
Activities
in
Cadiz