As Christmas approaches, and you start soaking up the joyful atmosphere wherever you go, bakeries keep the standard high by taking delicious Spanish Christmas Sweets out of the oven.
Whether it's the first time you visit Andalucia, or you're a regular visitor to the region, especially during Christmas, be ready to have your mouth water! Take a look at the most delicious and famous Spanish Christmas Sweets!
1. Roscón de Reyes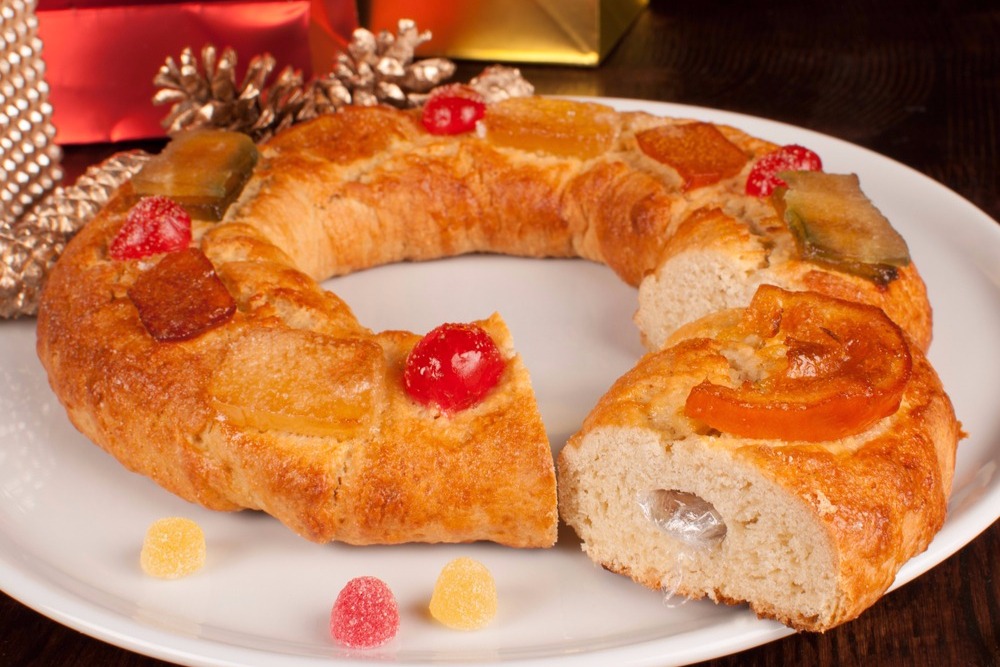 This ring-shaped cake, also known as King Cake or Three Kings' Cake, is arguably Spain's most famous Christmas sweet. It owes its name to the Three Kings' Day (January 6th), the day when people are used to eating it.
Made with wheat flour, milk and eggs, and spread with caramel-coated fruits, it can be filled with cream, chocolate cream, chocolate truffle cream, whipped cream and caramel. It comes with a broad bean and a small figurine inside: the one that finds the broad bean has to pay for a second Roscón de Reyes, whereas who finds the figurine is crowned the Roscon's king.
2. Turrón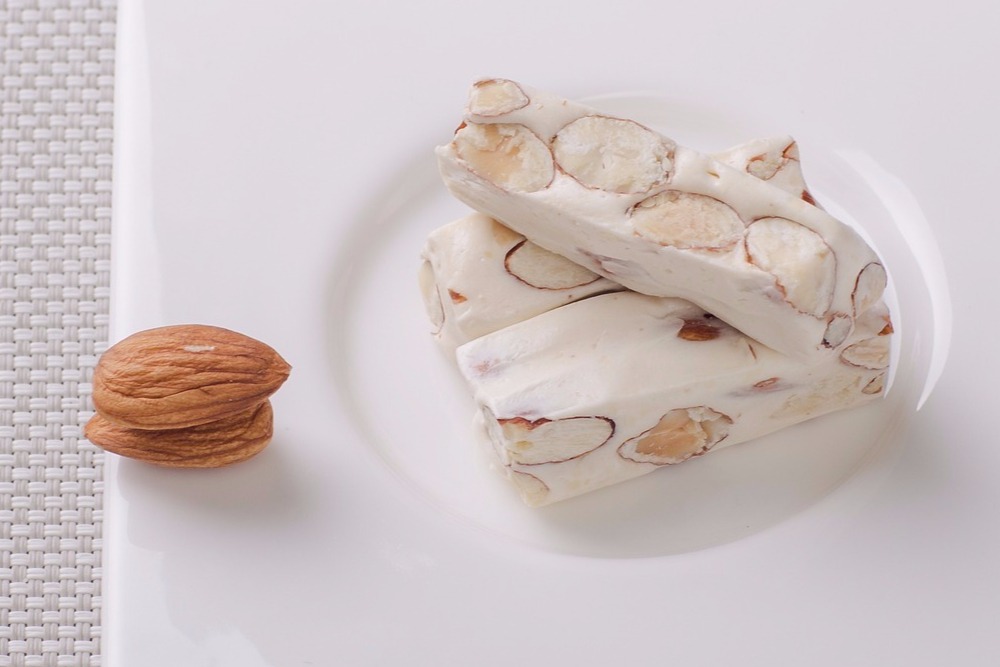 Another Spanish Christmas sweet you will find throughout Andalucia is the delicious nougat, whose main ingredients are peeled roasted almonds and honey. The Turrón can be hard (the Alicante version) or soft (the Jijona version), and there exist varieties such as chocolate nougat, white-chocolate nougat, coconut and so on.
Its origins are uncertain, although history has proved that the Arabs were used to putting almonds and honey in their sweets. Barcelona and Alicante have claimed the creation of the Turrón to be their own; wherever the truth may lie, what's sure is that countless Spanish factories look forward to Christmas (and the previous months, too) to sell this well-known sweet throughout Europe.
3. Mantecados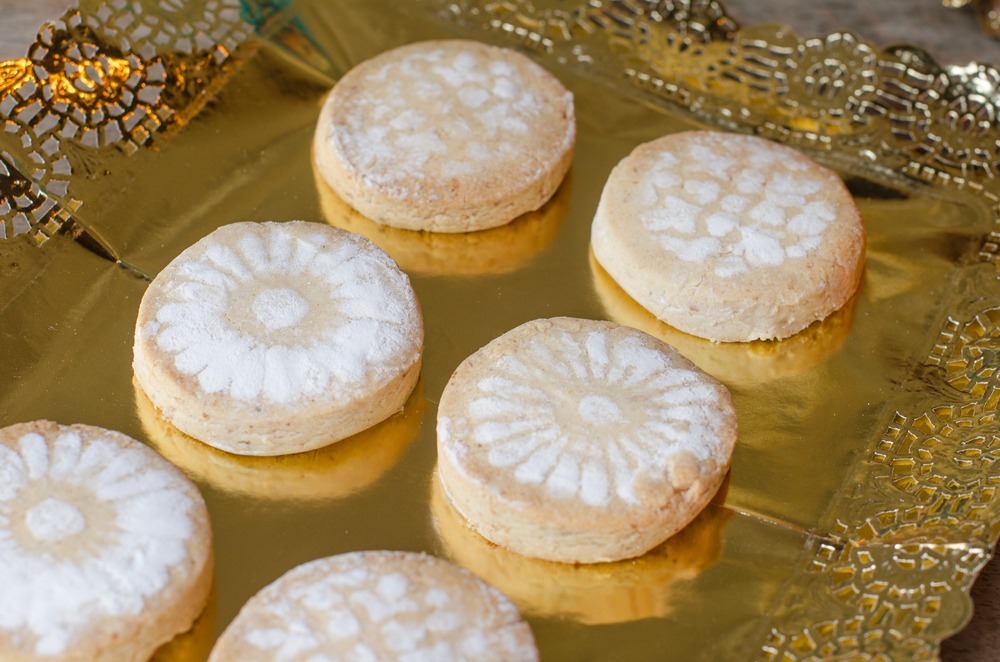 The Mantecado is one of Andalucia's most typical Christmas sweets, which first appeared in the bakeries of Antequera, as some say, or Estepa (Seville province), as others state. Its curious origins are related to the excess of cereals and piglet lard during the 16th century.
The Mantecado (from "manteca", which in Spanish means "lard") are made of wheat flour, lard, sugar and egg white. They are later flavoured with either cinnamon, almond, chocolate or lemon, among others. This square-shaped sweet is also widespread throughout the year, although it's during Christmas when the selling peaks.
4. Polvorones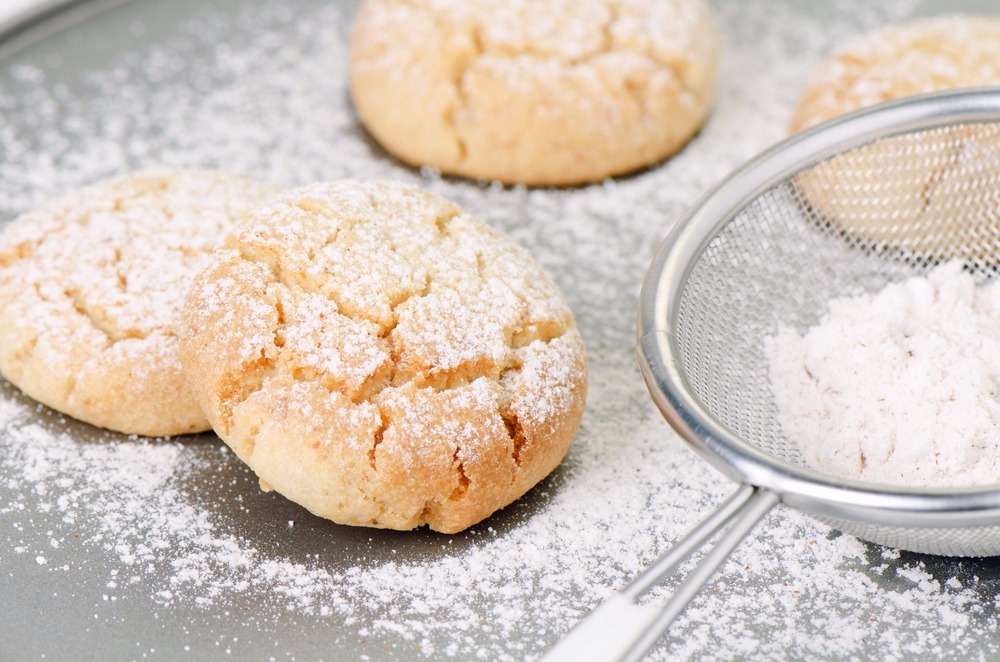 A variety of the Mantecado is the round-shaped Polvorón, which, however, has much more flour, it lacks egg white, and it always has almonds inside, in contrast with the Mantecado. Unsurprisingly, its name comes from the excess of flour, which make it seem like it's covered in dust (i.e. "polvo" is the Spanish word for powder). The Polvorones are eaten only during Christmas time, they are wrapped up in colourful paper, and they usually crumble apart when opened.
5. Alfajores
Almonds are also present in this Andalusian Christmas sweet, as well as walnuts and honey, to form a compact sweet, which can also be stuffed with honey dough. The origins of the Alfajor date back to Ál-Andalus, when Arabs used to rule a significant part of Spain.
Its name comes from al-hasú, which means "the stuffing". Among the most popular versions of the Alfajor, there is the Alfajor de Medina Sidonia, in Cadiz, which is made with honey, almonds, walnuts, flour, breadcrumbs and spices. It's sold in single pieces that can weigh up to 500gr.
6. Roscos de vino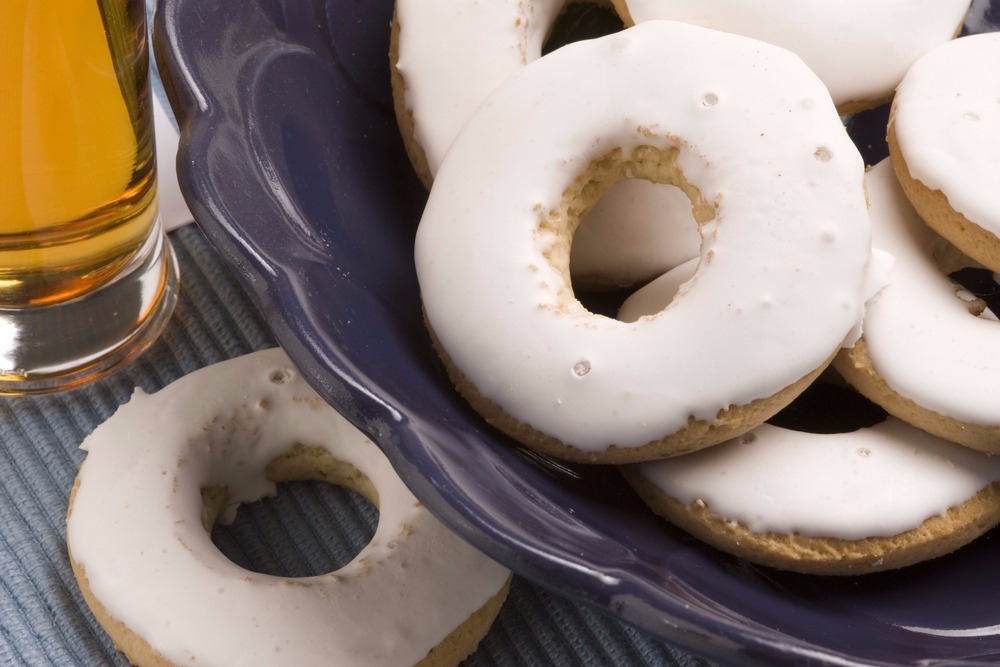 The wine these sweets owe their name to is the Moscatel, a sweet wine typical of Malaga. Those from Monda, in the Sierra de las Nieves, are the most famous variety, and they are made with wheat flour, lard, almonds, cinnamon, sesame, anise and clove.
7. Hojaldrinas
With a similar texture as the mantecados and polvorones, the name of the hojaldrinas come from the layers of puff pastry (hojaldre) that are put inside the sweet. The white wine and the orange juice added to the dough make the hojaldrinas one of the most mouth-watering Christmas sweets.
8. Pestiños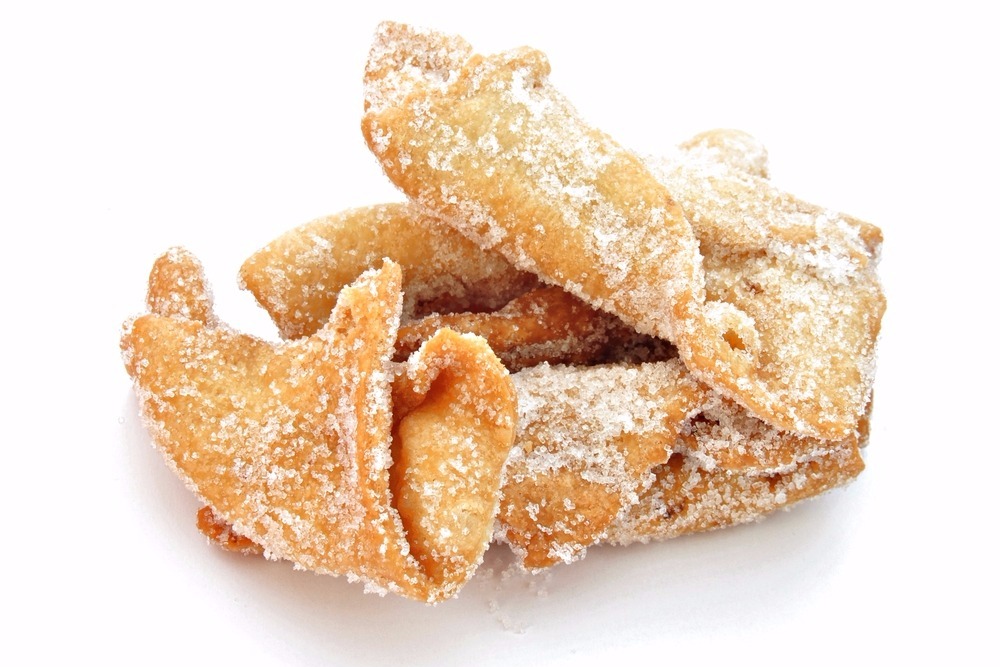 These sweets are typical of all the religious celebrations in Andalucia. Although they are mostly made during the Holy Week, you can find them also when Christmas is getting nearer. They are made of wheat flour, fried in oil and covered in honey or sugar. They have a characteristic shape, which makes them easily recognisable: a square with two opposite corners bent one onto the other.
9. Borrachuelo
With the same dough as the pestiño, this sweet is filled with Cabello de Ángel (angel's hair), a Siam pumpkin jam typical of Cordoba. The borrachuelo is typical of Malaga, and it can be divided into two groups: that which is covered in sugar and that covered in honey. Other mandatory ingredients of the borrachuelo are the white and sweet wine, and the anisette, after which this sweet is named (borracho means "drunk" in Spanish).
10. Pan de Cadiz
A variety of the marzipan is, this almond-sugar-egg sweet, stuffed with sugar-coated fruits. In Cadiz, it's also known as "Turrón de Cádiz". The version known nowadays is relatively recent, for it was invented in the 50s by Antonio Valls Garrido, a pastry chef from Cadiz.
11. Turrolate
The Turrolate is typical of the region of the Subbeticas in Cordoba. Its origins are a point of contention between the town of Rute and that of Priego de Córdoba, although most people tend to recognise the latter as the birthplace of the Turrolate. This Christmas sweet is a mix of turrón and chocolate, as its name suggests, and it's made of cocoa, almonds or peanuts, sugar and cinnamon. It's sold in long bars that are later split into shorter pieces. Fun fact: the turrolate was usually given to the new mothers, for which has converted into a symbol of good news.
12. Almendras rellenas
What are called "stuffed almonds" are actually wafers stuffed with dough made of roasted almonds and hazelnuts, chocolate and powdered sugar. They are widely spread during Christmas among kids and non, since one leads to another, and no one can possibly stop eating them after the first try.
13. Bolitas de coco
And if you're affectionate to the idea of "one thing leads to another", these coconut small-balls will gladden the whole family. They're made of coconut crumbs, condensed milk, chocolate and margarine, and come in round shape. There are varieties spread all over Spain, which include ingredients such as orange, carrot and cookies. To choose your favourite one, you will have to try them all.
14. Bonus: chocolate Nativity Scene in Rute
Chocolate must be present throughout Christmas time. However, there is one town in Cordoba province where you must go if chocolate is your religion! This is Rute, a 10,000-inhabitant town proudly shows off its chocolate Nativity Scene, with an actual-size representation of important Spanish people.
You can have a look at Galleros Artesanos in Rute, from 10 am to 2 pm, and from 4 pm to 8 pm (closed on December 25th and January 1st). From November 17th to December 17th, the ticket costs €1; however, if you buy something from the factory, you will be refunded the cost of the ticket.
Places to stay in Andalucia
To make the most of all the mouth-watering Christmas sweets, the best thing is to rent a holiday home. Andalucia is filled with cosy accommodations, which you can share with your beloved ones and soak up the Christmas atmosphere. To take a look at the best of them, click on the button below!
Which is your favourite Spanish Christmas sweet? Or sweets, if you can't decide just for one! Tell us in the comments below 🙂