Tapas are one of the most famous gastronomic characteristics of Spain. Throw yourself into the delicious Spanish tapas world!
Spanish Tapas are traditionally small portions of food, which in Andalucia usually serve as an accompaniment to wines and, in modern times, to beer and drinks, too. Nowadays, more and more bars are serving a free tapa with each drink. In some of them, you will enjoy rations of food so big that you won't need to ask for the first or second plate. A full stomach is guaranteed!
Where do the Spanish tapas come from?
There are various legends regarding the birth of Spanish tapas, one of which comes from Andalucia itself. Let's find out the most famous ones!
One legend says that King Alphonso XIII, during an official visit to the province of Cadiz, stopped in Ventorrillo El Chato (a tavern between Cadiz and San Fernando, which still welcomes travellers nowadays). There, he asked for a glass of wine, and the owner put a slice of ham on top of it.
He justified himself by saying that the ham was a "tapa" (cover) to prevent the sand from spoiling the wine, which was coming into the inn due to high wind. The King loved the idea, ate the ham and drank the wine, and asked for it to be served again in the same way. Those who were accompanying him did the same, and the concept of "tapa" was born.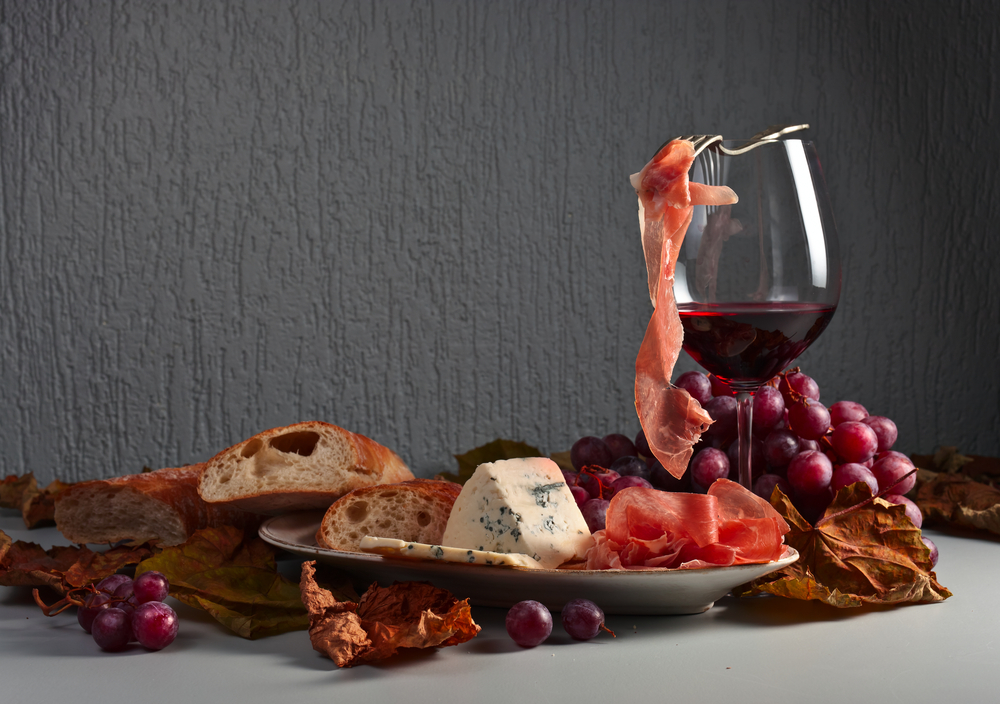 Another legend regards King Alphonso X the Wise, who had to drink two glasses of wine due to an illness. To avoid getting drunk, he used to eat little portions of food to accompany the wine. He then decided that food had to be served with every glass of wine in every inn, as he is said to have egoistically said: "If I don't get drunk, no one will get drunk either".
Lastly, farmers and peasants were said to eat small portions of food, usually accompanied by some wine, to preserve their strengths before lunch or dinner.
From that moment on, small portions of food have been accompanying thousands and thousands of glasses of wine, so that the wine wouldn't be spoilt and people wouldn't get drunk.
¡Vamos a tapear!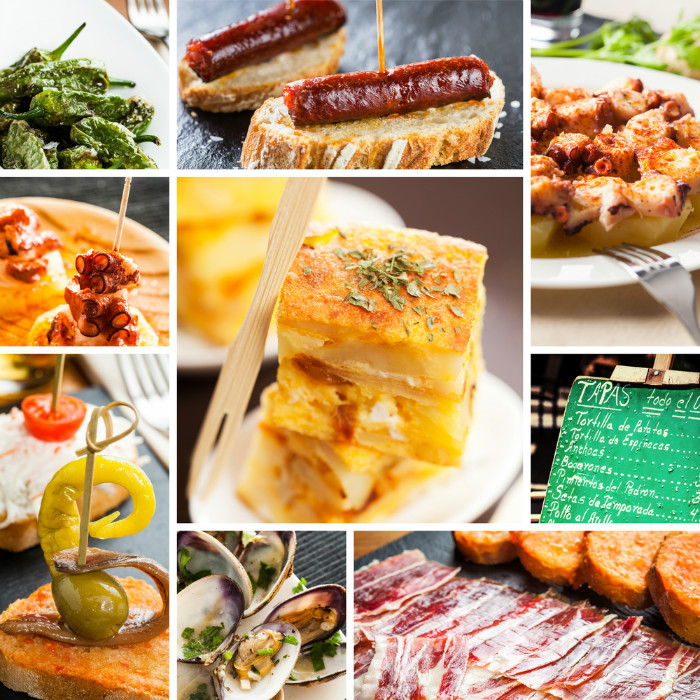 "Tapear" means tasting different tapas in various bars during one day. People, who go on a route of tapas, usually know which the specialities of each bar are. They taste some tapas in one bar, then move on to the next one, then another one, and so on.
Go with someone who knows the city, or you can create your itinerary. This way, you will end the night with a full stomach and a happy spirit, since it is a "compulsory" thing to do with as many friends as possible, between one glass of wine and a "caña" (20/30 cl) of beer.
Which city is the best to eat tapas?
You can eat delicious tapas in various cities and towns. Some of them even have their own celebration called "La Ruta de la Tapa", as in Frigiliana. Try it during the Festival of Three Cultures; it won't fail you!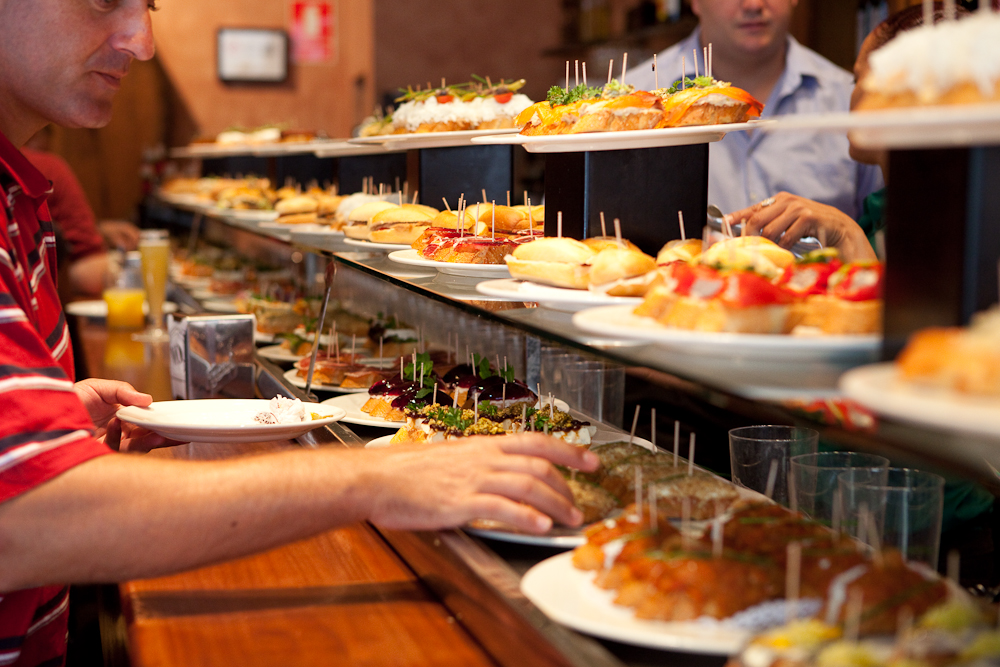 However, the Andalusian city which is home to the most famous and delicious tapas is undoubtedly Granada. It is here where the tradition of serving a free tapa to accompany each drink was born.
Some bars of the city presents a list of tapas written on a blackboard or the wall; others serve only certain kinds of tapas as a free accompaniment of the drink, depending on the number of drinks you have been enjoying. And, in case you fancy other kinds tapas, you will have to buy them separately. But don't worry! The price of one tapa usually doesn't exceed 2€.
If you are starting feeling hungry, go and make yourself a tapa. Gastronomy has never been that easy!
Which is your favourite tapa? Have you tried any particular Spanish tapa you feel like suggesting? Tell us in the comments!