Holidays are complete when you can enjoy them with your four-legged friend. This is why you should keep reading these useful tips about travelling with pets in Andalucia, Spain.
Nowadays, families are more attached to their pets than ever and want to enjoy their holidays with their beloved mascota. However, there are a few tips and useful information you need to know before travelling with pets in Andalucia, Spain so that you won't have to worry about anything but your pleasure and that of your pet.
And whatever you do, don't miss out on the best beaches in Andalucia where you can stay with your pet!
Compulsory documentation to travel with your pet to Andalucia, Spain
As an EU citizen, you can carry your pet with you if you travel to Spain, be it a dog, a cat or a ferret, for a maximum of five pets per traveller. You will have to carry the European Pet Passport, provided by a registered vet in your home country. The passport will have to show the following sections.
Owner

Description of the animal

Marking of the animal, number, location and date of insertion of the microchip or tattoo number (Identification of the animal, if the passport was issued after December 29

th

, 2014)

Issuing of the passport (only if the passport was issued after December 29

th

, 2014)

Vaccination against rabies
For the pets proceeding from EU countries, the following fields are not compulsory to be filled-in in the passport:
Serological test

Echinococcus treatment

Other anti-parasite treatment

Other vaccinations

Clinical examinations

Legalisation

Other
The vaccination against rabies is mandatory, and it must be administered not less than one month or more than one year before travelling. This is because, in order for the vaccination to be valid, 21 days have to pass. Likewise, the minimum age for the pet to be vaccinated is 12 weeks old. Therefore, keep in mind that puppies less than three months old are not allowed through the Spanish borders.
Moreover, the pet has to be identified through a readable tattoo (made before July 3rd, 2011 and whose date can be demonstrated) or else, it has to be micro-chipped.
Public transportation with pets in Andalucia, Spain
When travelling with a pet in Andalucia, and in Spain in general, you must keep in mind a few rules and information.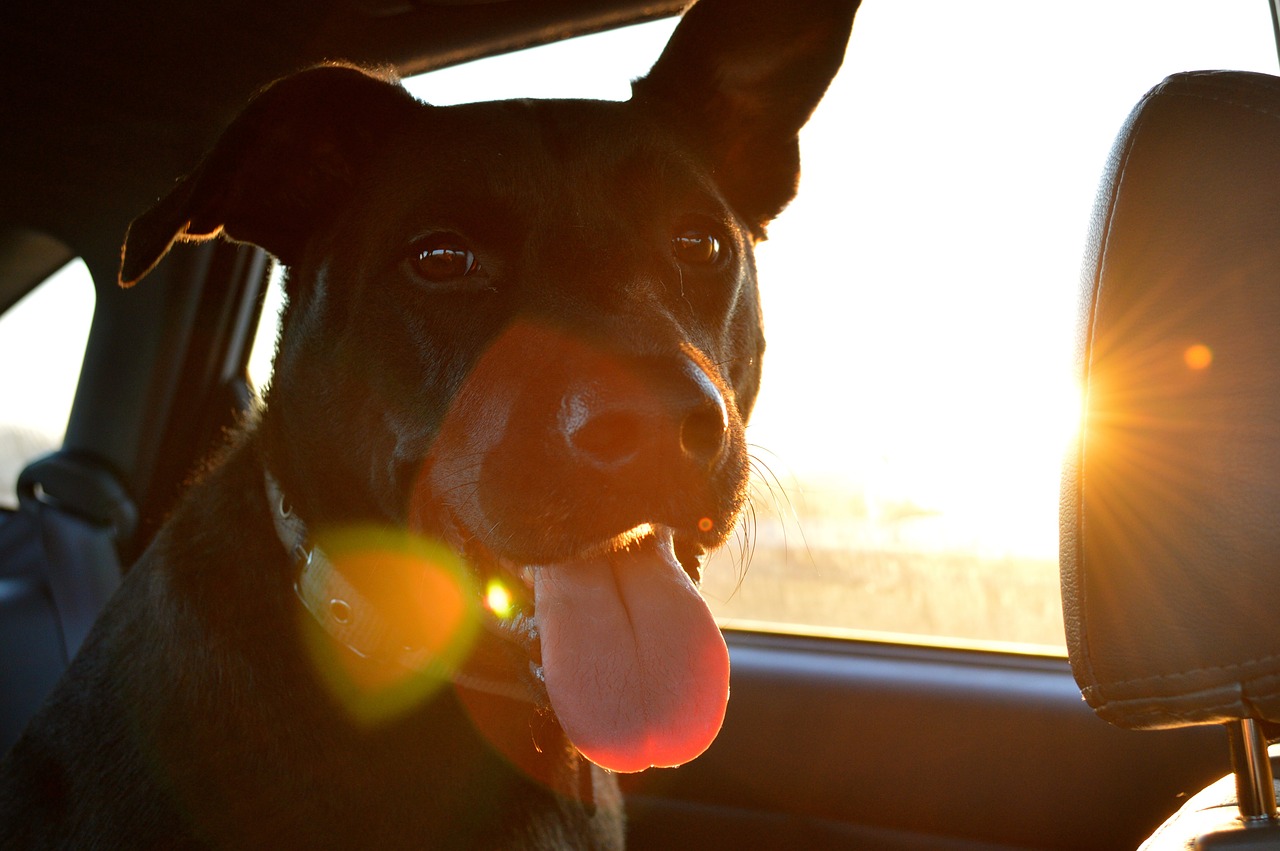 Pets and trains in Andalucia and Spain
Spain's main train company, RENFE, allows small pets to travel with their owner, as long as they don't weigh more than 10 kg.
On high-speed trains (AVE), long-distance and medium-distance trains and Avant, cats, dogs and ferrets must stay in small cages or dog carriers, whose maximum dimensions are 60x35x35 cm. The transportation of the pet is free for those travellers who own a ticket in the following classes:
Preferente sentada

Club

Cama preferente

Cama Gran Clase

Butaca Gran Confort
In other cases, such as Economy and Tourist classes, the owner will have to buy a ticket for their pets, which costs 25% of the owner's seat.
Guide dogs can travel on all trains for free.
You can carry small pets on the Cercanías (short-distance trains) with no need of a cage. However, you must keep them on leash and dogs have to wear a muzzle.
Pets and buses in Andalucia and Spain
ALSA, Spain's leading bus company, allows you to carry one pet of maximum 10kg on their buses. It has to be put in a cage or dog carrier, which will be put in the hold to the vehicle. The Premium buses already have a special area where you can stay with your pets. The price for the transportation of the pet will be 50% of the ticket price, and you will have to buy it at the same time as your ticket.
Guide dogs can travel in the cabin for free.
Pet friendly holiday homes in Andalucia, Spain
If you are looking for a place to stay in Andalucia with your four-legged friend, take a look at this selection of the best pet-friendly holiday homes in Andalucia. And if you are looking for more, click on this much wider selection.
Travelling with your pets to Andalucia, Spain is the ideal way to enjoy your holidays with a sweet companion.
Have you found the answer to your doubts? Leave a comment if you want to know something more about travelling with pets in Andalucia, Spain.