If you are thinking about travelling with kids in Spain, you should read these useful tips. Nothing can stand between your holidays and the fun of the family!
Travelling with kids in Spain is a fun experience both for you and your children. You will only have to keep in mind some tips, in order for the whole family to get to live the friendly atmosphere of southern Spain.
Documents for children travelling to Spain
Like every other EU citizen, children younger than 18 years old will have to own a valid Identity Card or passport to enter the Spanish territory, too. In case that they travel alone, they will also have to present a written permission from their parents, validated by the police.
Cultural and fun visits in Spain
If you are planning to go for a cultural route in Spain, consider visiting those museums that offer free entrance to kids up to four years old. In some cases, even 7-year-old children are allowed free access or discounts. Check the policy of each museum on their website.
Moreover, children can enjoy plenty of theme parks, water parks and attractions thought for the fun of the whole family. Also, remember that in Spain, and especially in Andalucia, people usually go to bed later than in other European countries, and so do children.
Facilities for children provided in Spain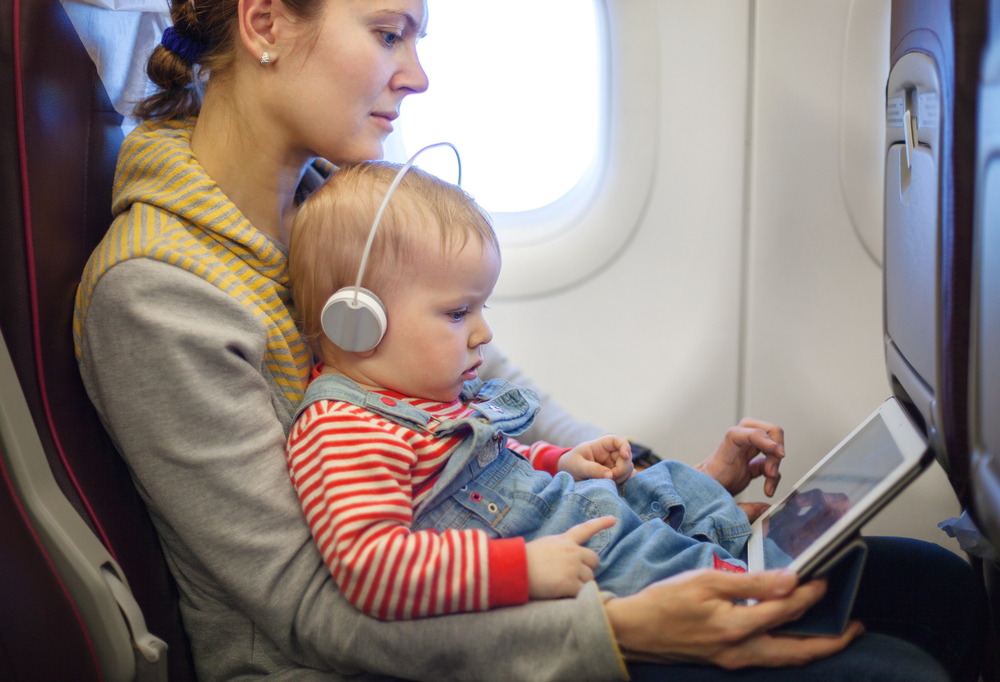 In Spain, you can find all the facilities you need when travelling with your kids or babies.
Although they might not have the same brands as at home, Spanish supermarkets and pharmacies are filled with disposable diapers (pañales), wipes (toallitas), shower gels and shampoo for children (gel de ducha and champú), baby food (potito and papillas), milk (leche) and so on. Note that fresh milk is not always available, especially in the major cities, so that UHT milk (leche UHT) is the best choice while visiting Spain.
The most common brands are Johnson's & Johnson's for the personal hygiene, Dodot for wipes, Puleva, Almirón and Nutribén for milk and baby food. If you run out of clothes for your child, you can check shops such as Prénatal, Chicco or El Corte Inglés. There are centres of Spain's biggest shopping mall chain in every city.
If you go eat out, remember the Spanish words for highchair (trona) and children's menu (menú para niños). You can also directly ask for small portions of food for your kids (pequeñas raciones de comida).
Places to stay with children in Andalucia
Many holiday homes in Andalucia have facilities to welcome children and babies. Discover a selection of the best holiday homes for babies in Andalucia, provided with cradles and washing machine so that you won't have to worry about your children's imagination anymore.
Travelling with kids in Spain has never been this easy!
Do you think more tips about travelling with kids in Spain should be inserted? Which do you think that is the most useful one?