The nudist beaches in Malaga are appealing for all those who travel to the Costa del Sol to spend their naturist holidays. Discover them with Ruralidays.
Lots of tourists that choose the Costa del Sol to spend their holidays look for an idyllic place to relax. Among them, those who want to rejoice in the nudist beaches of the Malaga province and enjoy naturism in the beautiful corners of the Costa del Sol.
Keep reading to know which the best nudist beaches in Malaga are, their characteristics and why you shouldn't miss out on them if you practice naturism.
Andalucia, natural like its beach
Both in Andalucia and other places in Spain, naturism is entirely legal. The south of Spain features several beaches where you can go naked; to practice it, take a look at the best nudist beaches in Andalucia.
The best nudist beaches in Malaga
Malaga features the East Costa del Sol and West Costa del Sol. Along its 161 km worth of seashore, you will find beaches that are suitable for nudists.
1. Beach of Guadalmar (Málaga)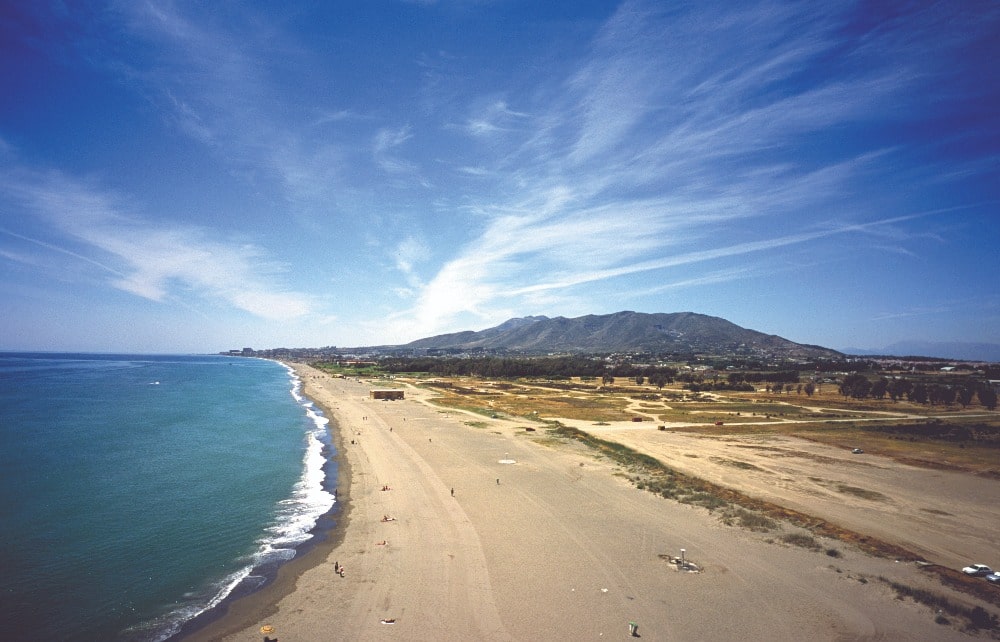 The beach of Guadalmar might be the most famous nudist beach in Malaga, being the only one that has been authorised in the city. Besides, it's a protected area where you can find different maritime and bird species.
The nudist beaches on East Costa del Sol
2. Beach of Almayate (Vélez-Málaga)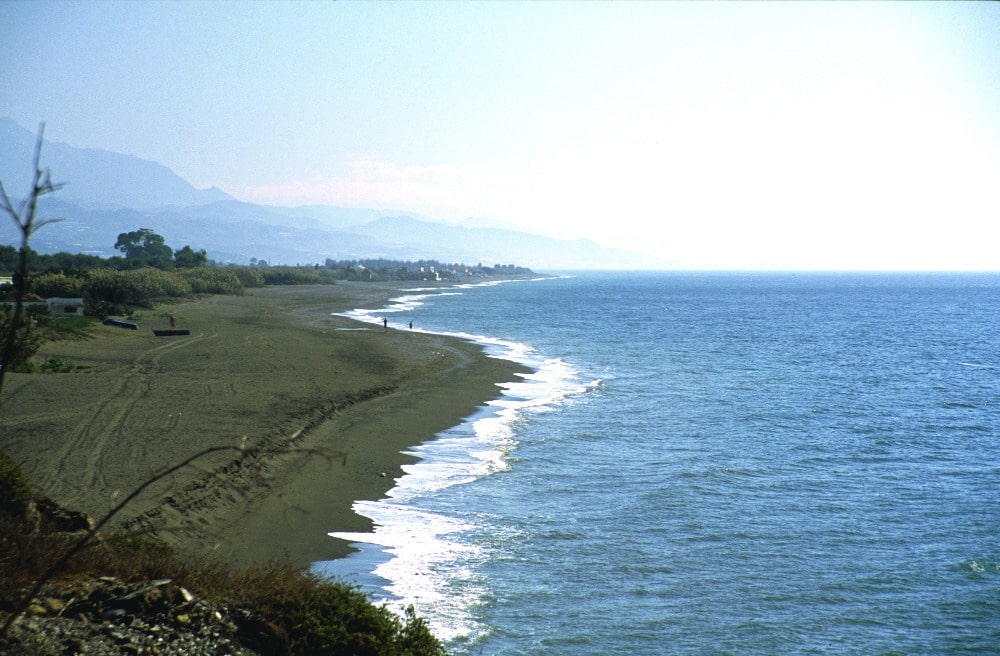 The beach of Almayate is the most extense of all the nudist beaches in the province of Malaga, thanks to its 2,800-mt length and 30-mt width. Besides, this beach's fame among naturists is excellent, as it's pretty isolated and it's practically virgin. The other side of the coin: it lacks almost all services. It only relies on showers and public toilets, as well as some chiringuitos along its promenade.
3. Cala del Pino (Nerja)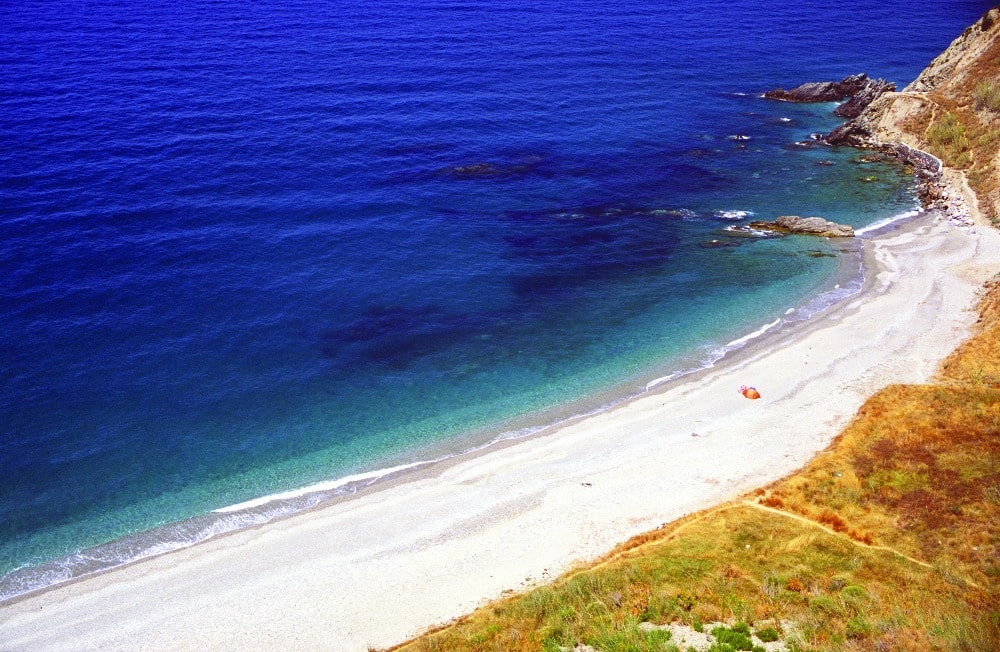 The Cala del Pino is set in Nerja, and it's easily accessible from the road that reaches Almuñécar. It's 350-mt wide and it's not crowded, even during the high season, due to its access. You have to walk 200 metres downhill to get to the shore. Once there, the crystal clear water is perfect for snorkelling and exploring the rocky bottom of the sea.
Nudist beaches on West Costa del Sol
4. Playamarina (Mijas)
The beach of Playamarina, in Mijas, is located in El Chaparral and it's 500-mt long. It's considered as one of the quietest areas on the Malaga's coast, as it's accessible only on foot. Thanks to its crystal-clear waters and virgin environment, you can snorkel and admire the bottom of the sea, in addition to practising windsurf and sailing.
5. Beach of Benalnatura (Benalmádena)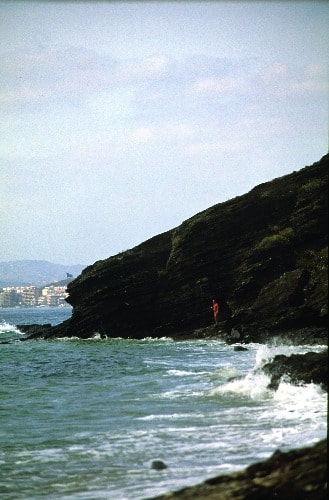 In Benalmádena, you will find the beach of Benalnatura, between the shores of La Viborilla and Las Yucas, which is 100-mt long and 30-mt wide. This coquettish place is unforgettable, thanks to the rocky cliffs and lush vegetation that envelops the area, which is accompanied by transparent waters that are ideal for snorkelling. This area also features several services, such as showers, toilets, chiringuitos and grills for BBQ. Keep in mind that this beach is fully nudist, so minors are not allowed. Besides, it gets crowded during summer weekends, for which you will have to go early if you want to find a good spot.
6. Beach of Arroyo Vaquero (Estepona)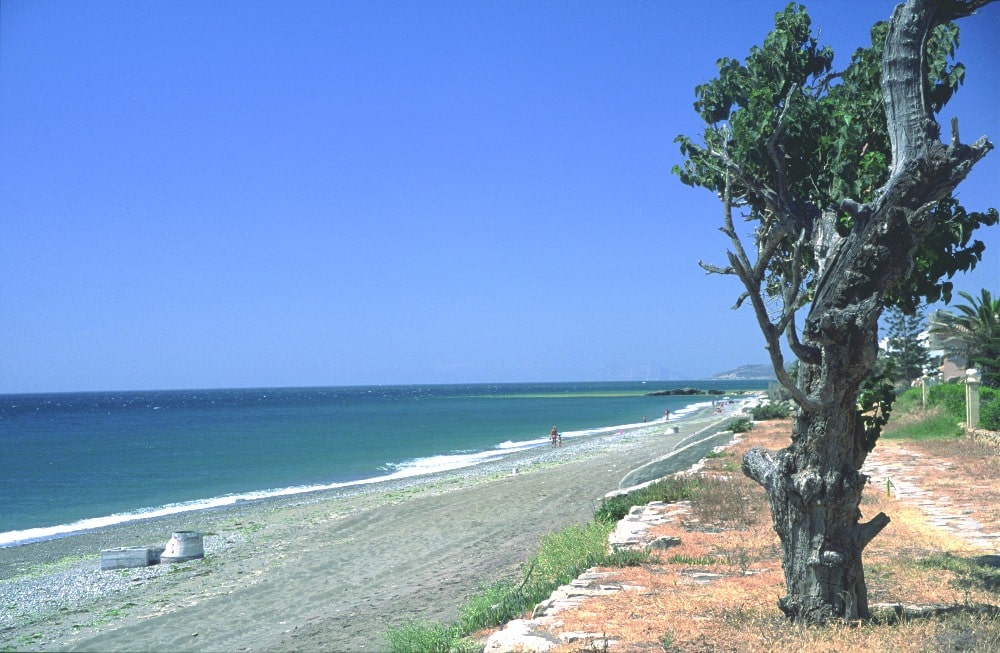 The beach of Arroyo Vaquero, located only 8 km from Estepona, features a 2.5-km length and 20-mt width. It's characterised by rocks, lush vegetation, wildlife and quietness, which make it one of the nudists' favourite beaches.
7. Beach of Costa Natura (Estepona)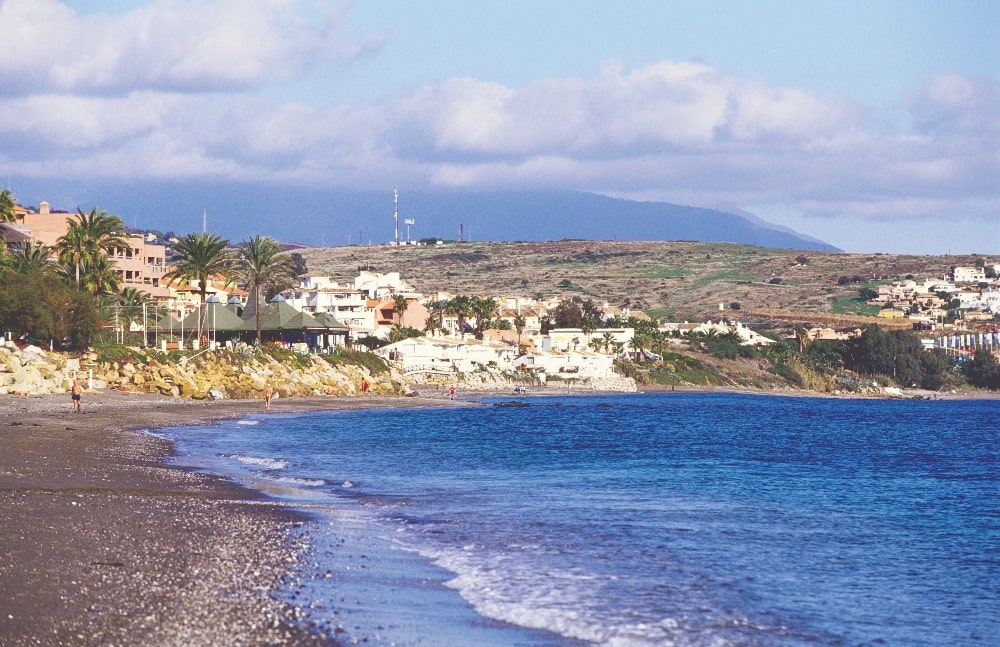 In the beach of Costa Natura, which is located near the Arroyo Vaquero, there is Spain's first official nudist complex. This beach offers all kinds of services, which include showers, bins, hammock and parasol rental.
Your holiday home in Malaga
As you can see, you will find high-quality nudist beaches in Malaga to enjoy the sea in your birthday suit. Now that you know which the best places in the province are, you will need a holiday rental. Therefore, we provide you with a selection of the best holiday homes and villas on the Costa del Sol. Their closeness to the beach allows you to enjoy naturism in the province of Malaga.