These good value for money holiday homes in Costa del Sol are unmissable if you want to spend some self-catering holidays in Malaga.
Fantastic surroundings characterise holidays in Malaga province, just like countless activities to do and mesmerising views that are sure to leave you breathless. All of this, you can enjoy at one of the good value for money holiday homes in Costa del Sol, which you can discover by keeping reading below.
The Costa del Sol relies on numerous attractions. You can choose to sunbathe on a golden-sand beach, or going for a hike around the natural parks of the province. If you feel like going shopping, discover the best shopping centres in Malaga and Costa del Sol. And to enjoy it all, find out some of the best self-catering holiday homes in Costa del Sol, where you will be spending some unforgettable moments.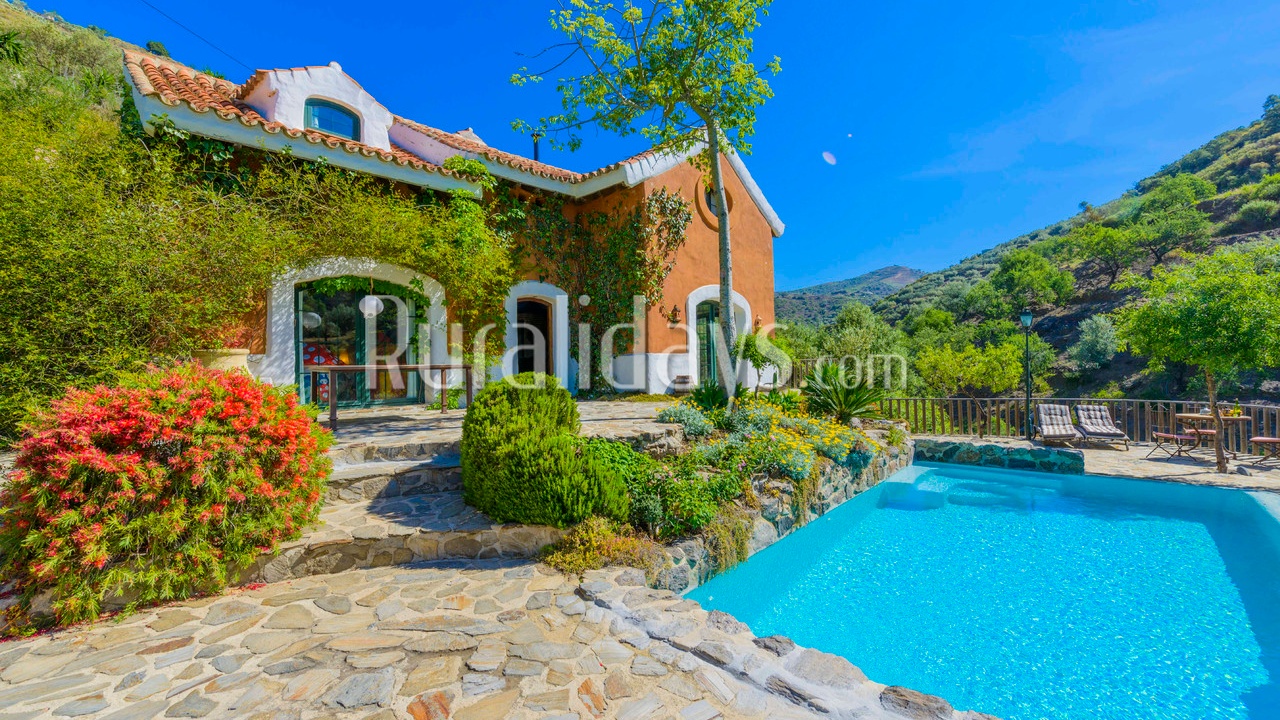 This fantastic villa is provided with every comfort you will need to relax and enjoy your well-earned holidays in southern Spain. You will be able to spend some days with your family and even with your beloved four-legged friend since this paradise also welcomes pets. The secluded area where this holiday home is located is surrounded by sheltering mountains so that your privacy will stay safe.
All of this you can enjoy without breaking your piggy bank, since this is a good value for money holiday home in Costa del Sol, among the best you can find in Malaga province.
The villa is perfect for a quiet & relaxing stay. The owner (Carlos) is very helpful & provided everything that we needed. The villa is beautifully furnished & is one of the best we've ever stayed in. Thank you Carlos.
Jonathan, United Kingdom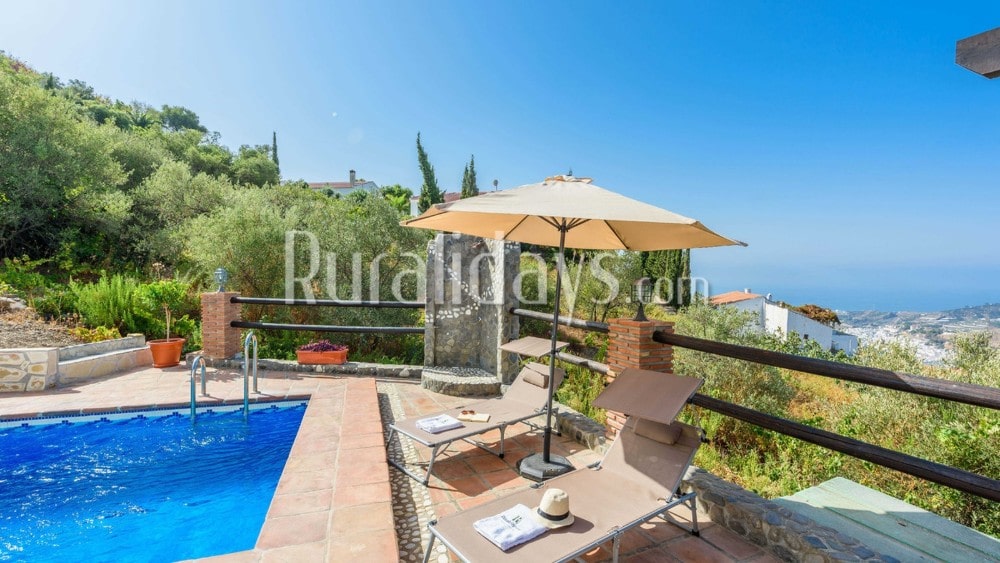 The most amazing feature of this holiday home in Costa del Sol are definitely the views over the blue Mediterranean Sea that you can enjoy from the terrace. The private pool will welcome countless moments of both relaxation and fun, depending on how you feel when you wake up. And waking up to the relaxing blue sky is definitely something you can't miss out on in Costa del Sol. This good value for money holiday home will provide you with all of this and much more.
Had a lovely time. The holiday home is fully equipped and very clean. The view is phenomenal and you experience ultimate peace.
Samya, Netherlands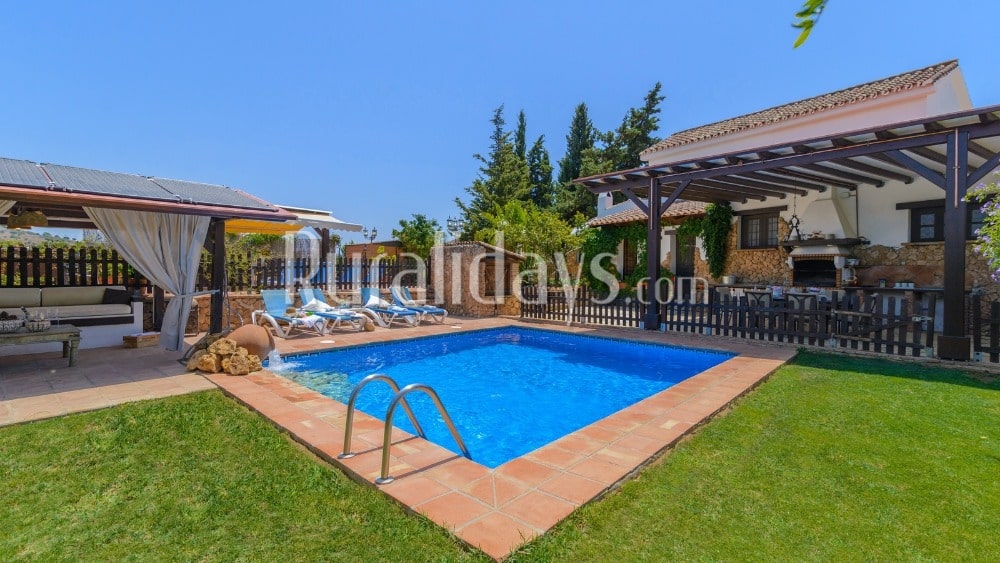 Sometimes, all you need is a getaway to some incredible holiday homes, in a white town looking over the Mediterranean Sea, with all the facilities provided for you just to enjoy them. If you are already dreaming about it, you are in the right place. The decoration of this holiday home in Mijas presents stone walls, cosy rooms, a private pool and views over the hills surrounding this white town in Malaga province. It is not advisable to wait longer to book it, as everybody wants it, but only nine people can enjoy it at once.
Very nice holiday home in a beautiful location, it was exactly what we were after for a relaxing holiday. Plenty of space and a well equipped kitchen. 15min drive to the local town with a nice clean beach. Weather was beautiful and warm all week (last week of October).
Phil, United Kingdom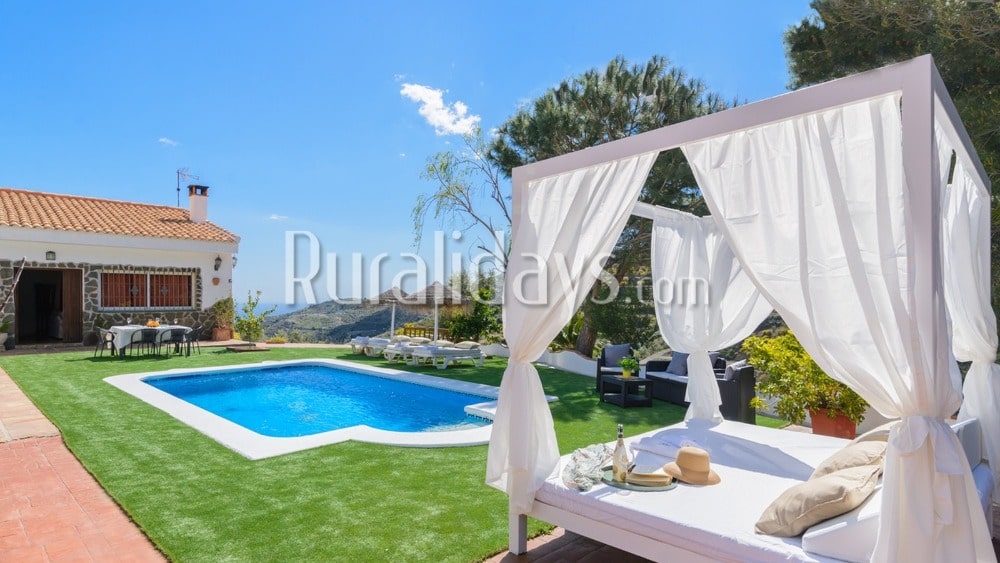 This cosy holiday home will meet each and every one of your needs. Here, you will find that peace and relaxation are achievable in a matter of seconds, just leave your luggage aside and dive into the private pool. Or else, relax while drinking a copa protected by the porch. You can even spot the magnificent surroundings of the hills and mountains located all around the holiday home. On top of that, the price is extremely appealing. You won't want to miss out on it, will you?
Great location with lovely views and pool, perfect for relaxation. Everything was clean and all appliances working. We travelled with 2 children and they loved it. They way uphill is an adventure though, espacially with a big car 😉 . The owner switched recently and plans to upgrade the finca further. We would be happy to come back any time.
Kevin, United Kingdom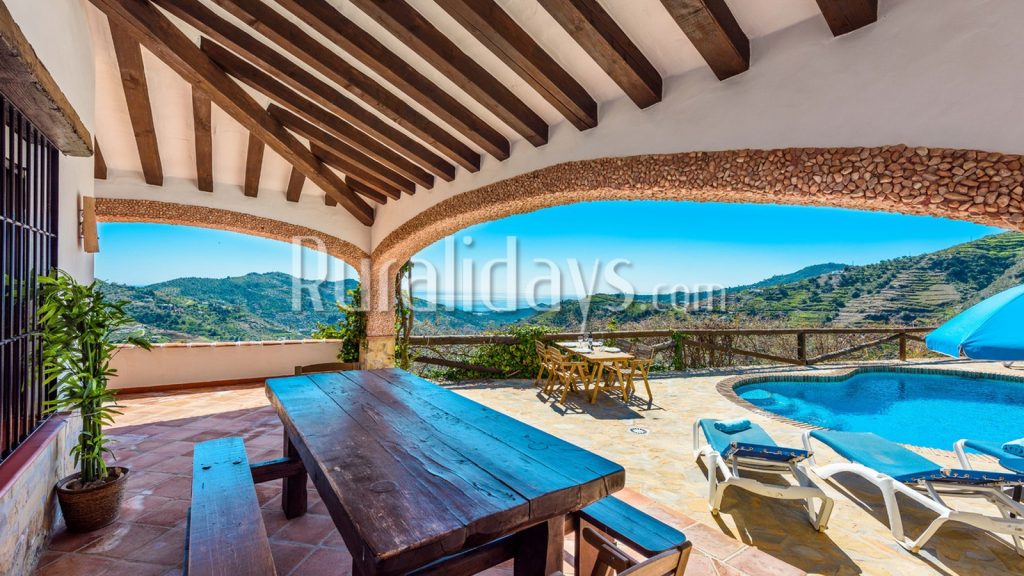 When you think about a coquettish holiday home in the mountains, with astonishing sea views that you can take revel in, directly from the private pool, you know that this is probably the place to spend your holidays. The cosy interior will welcome moments of fun and relaxation, which you can enjoy together with your family and friends at the foot of Sierra Almijara.
Superbly laid out accommodation with fantastic views of the surrounding hills and the sea in the distance. It is true that the drive to get to it is difficult but managable by an experienced driver. Not a route for the nervy or new driver though
Ian, United Kingdom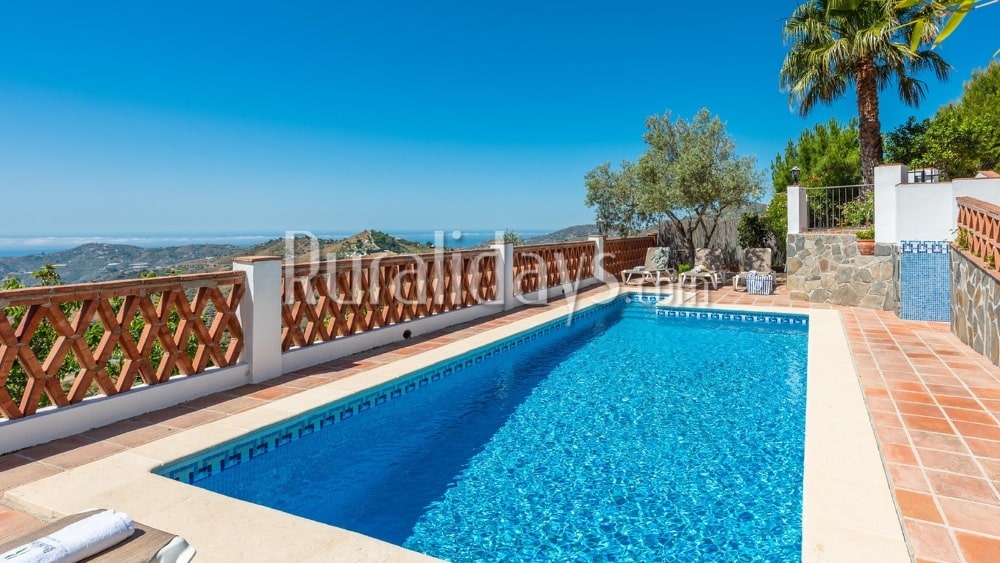 The sea, which is situated 10 km far from the estate, provides spectacular views from the swimming pool of this holiday home. Enjoy its Andalusian atmosphere, surrounded by the mountains of the Axarquía, while relaxing during your well-deserved holidays.
Quite remote but beautiful views. Excellent wifi.
Pamela, United Kingdom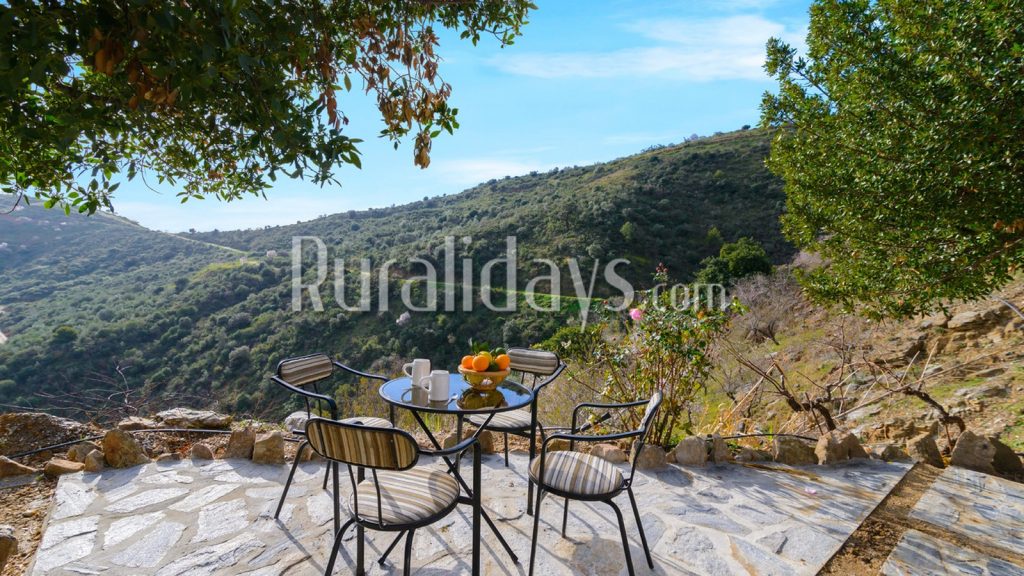 A coquettish accommodation will let you enjoy some fantastic holidays at a great value for money. Once here, breathe in the atmosphere provided by the Andalusian breeze and the warm sun rays, enjoy the comfort that characterises this cosy holiday home and relax in the private pool while revelling in the views. You won't want to leave this paradise anytime soon, to make a romantic getaway last as long as possible.
thank you José for your hospitality, you and your wife, kindness on your part, if you want a fantastic atmosphere and a beautiful place : it is the good choice 🙂
wael, United Kingdom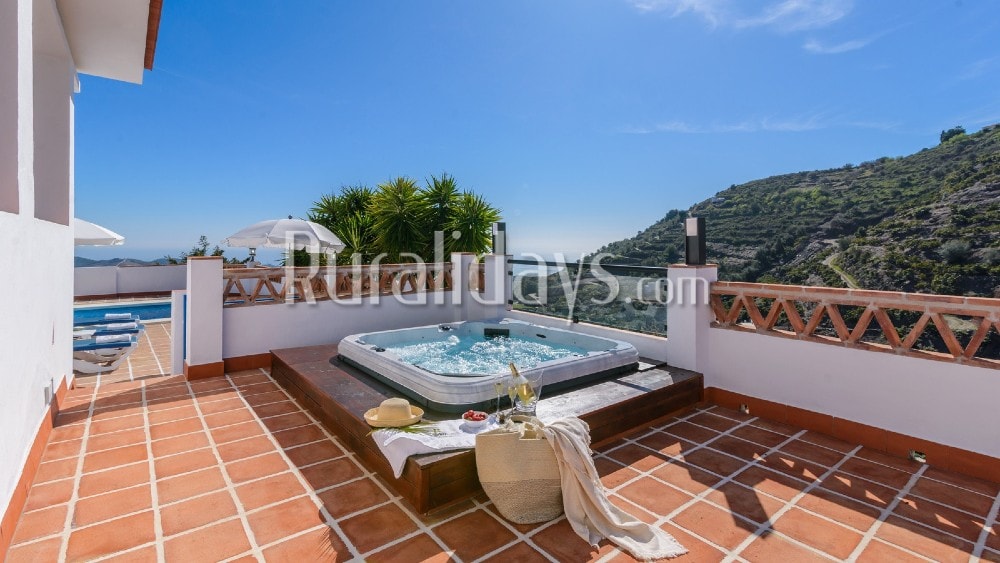 This holiday home is located in a mesmerising hideout, from which you can enjoy some spectacular views over the Mediterranean Sea and the white town of Torrox. The outdoor is where you will truly experience the potential of this accommodation. In fact, the private swimming pool will let you take a dip in its waters, and you can sunbathe on the sun loungers provided. Likewise, you will have the possibility to relax under the pergola, and enjoy some delicious meals cooked on the barbeque. All of this at an exceptional price, as this is one of the best self-catering holiday homes in Malaga province.
Perfect relaxing weekend at the villa. Jacuzzi was definitely the cherry on top of the cake. Surroundings were beautiful, and the villa itself has a lovely rustic atmosphere inside mixed with modern style.
inka, United Kingdom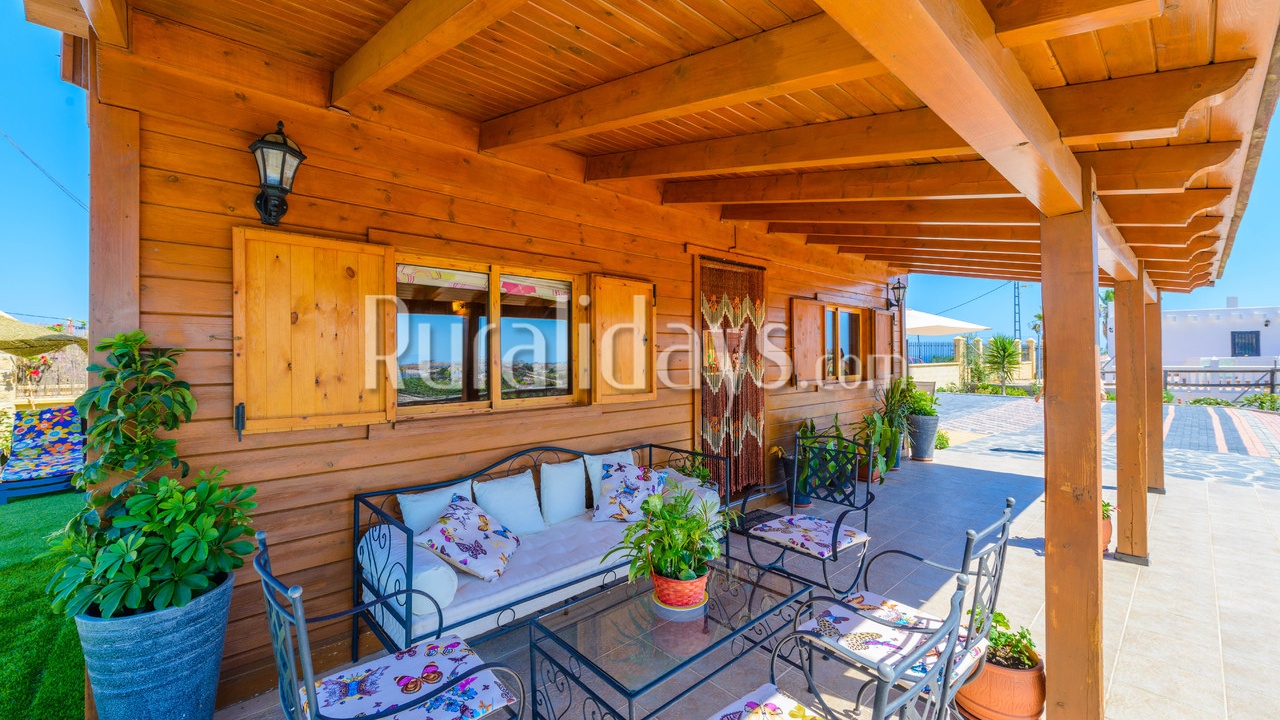 Want to know what it feels like to spend some holidays at a modern holiday home with cosy interior and an even better outdoor area? Well, you have come to the right place. This holiday home is characterised by a welcoming interior, with wooden walls and a modern atmosphere. And as you get out, you will know that the private pool and the sea views provided and the views over the surrounding fields are the cherries on the pie. Like you need more reasons to book this magnificent holiday home in Costa del Sol, know that the price of the stay is one to be dying for.
Clean, had all necessities. Owners live locally and are really supportive and friendly if you should need anything. A great place to stay.
Laurence, United Kingdom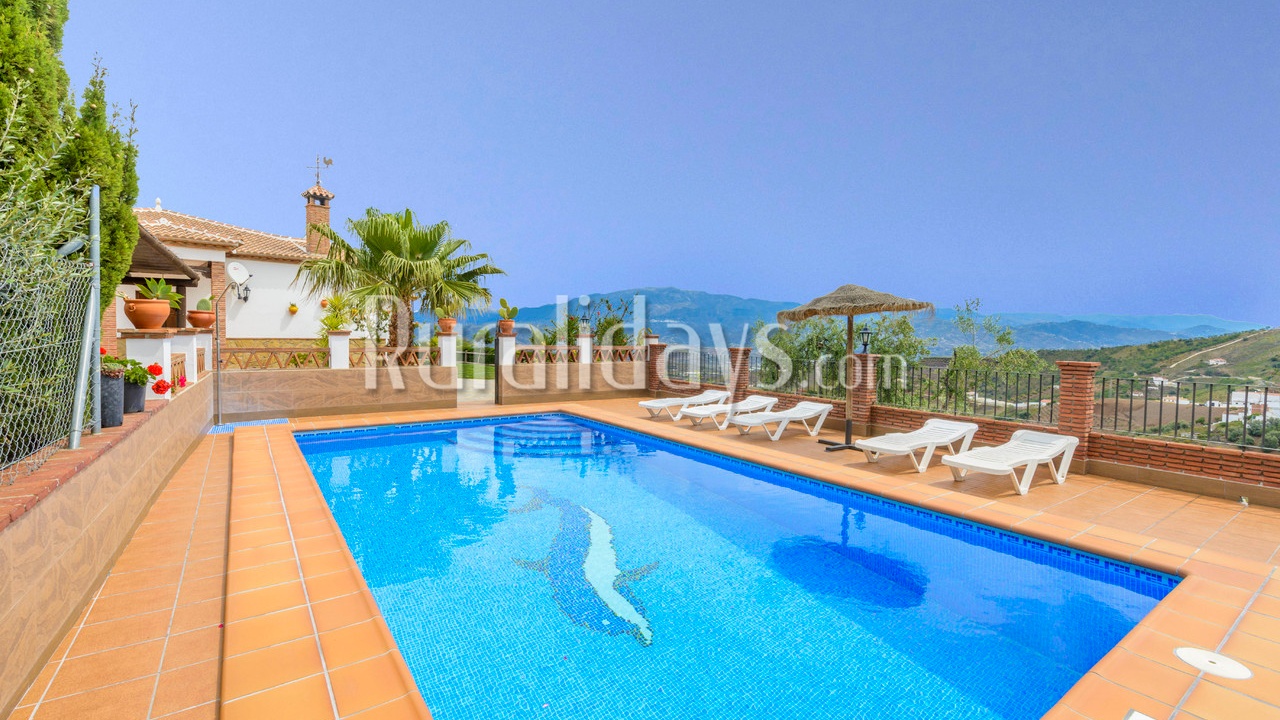 Up to seven people can stay at this holiday home, thus granting you and your family the possibility to enjoy your holidays together, even with your pet. It also deserves a getaway to a fantastic accommodation in Costa del Sol. The views provided over the mountains and hills of the Axarquía, which you can enjoy from the private pool and the modern, wide interior of the villa will make you go for it in a matter of seconds.
No wonder that this holiday home is part of the good value for money holiday homes in Costa del Sol.
Wonderful experience! A 10 for everything!
Estrella, Spain
Places to stay in Costa del Sol
If you are longing for more accommodations in Costa del Sol you can stay at without giving up all your savings, check this much wider selection of the best value for money holiday homes in Costa del Sol. You will definitely find the one that best fits your needs and desires.
You have just read about the good value for money holiday homes in Costa del Sol. Are you feeling in need of a holiday yet?
If you agree with this particular choice, leave a comment below. And if you think other holiday homes need to be added, leave a comment, too!
Good value for money holiday homes in Costa del Sol is an article that talks about
Top Villas
in
Malaga