Discover the magnificence and the most amazing features of the Natural Parks of Andalucia.
The Natural Parks of Andalucia, together with the two National Parks, compose nearly a fifth of the entire region. In this article, you will get to know one Natural Park for every province of Andalucia, chosen among the most spectacular ones.
Come and find out all of them!
Cabo de Gata-Níjar Natural Park in Almeria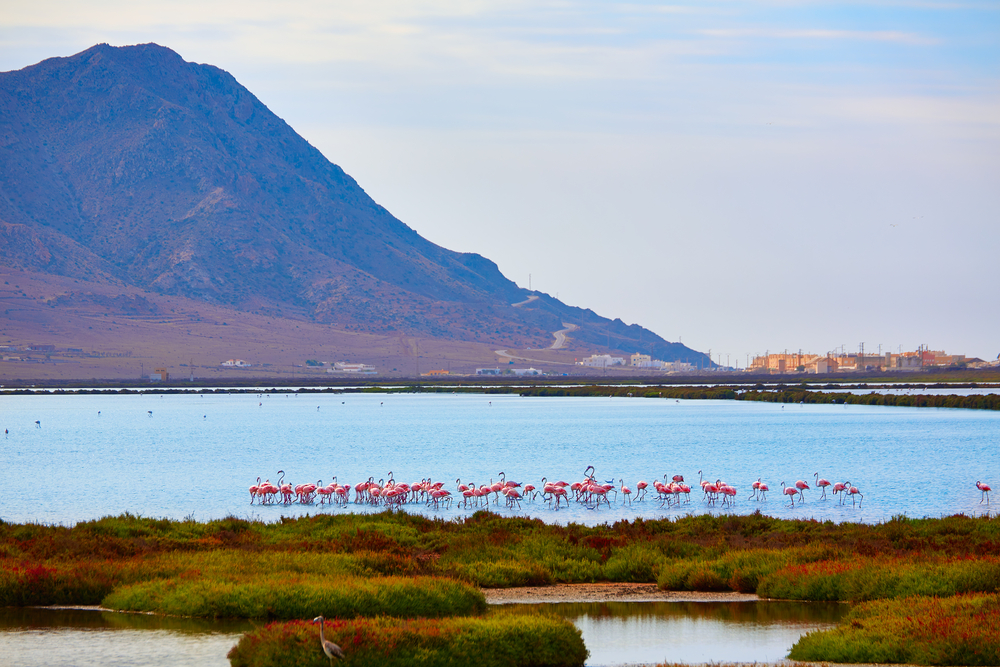 This more-than-45.000 hectares worth of protected territory is located in the southeastern corner of Spain, and it is considered as Andalucia's largest coastal protected area. Its breathtaking landscapes range from volcanic rocks, as Cabo de Gata welcomes the largest volcanic rock formation of Spain, to white sandy beaches, in front of tiny islands and surrounded by coral reefs, from inland arid steppe to saltmarshes.
This semi-desert area, which is due to the high temperatures reached here, and the lowest average of rainfall of whole Spain was declared Biosphere Reserve by UNESCO in 1997. This nomenclature is because the park is home to many endangered species and endemic wildlife that come here to nest, especially in Las Salinas, a saltwater lagoon located between San Miguel and the headland of Cabo de Gata.
Cazorla and Segura Natural Park in Jaen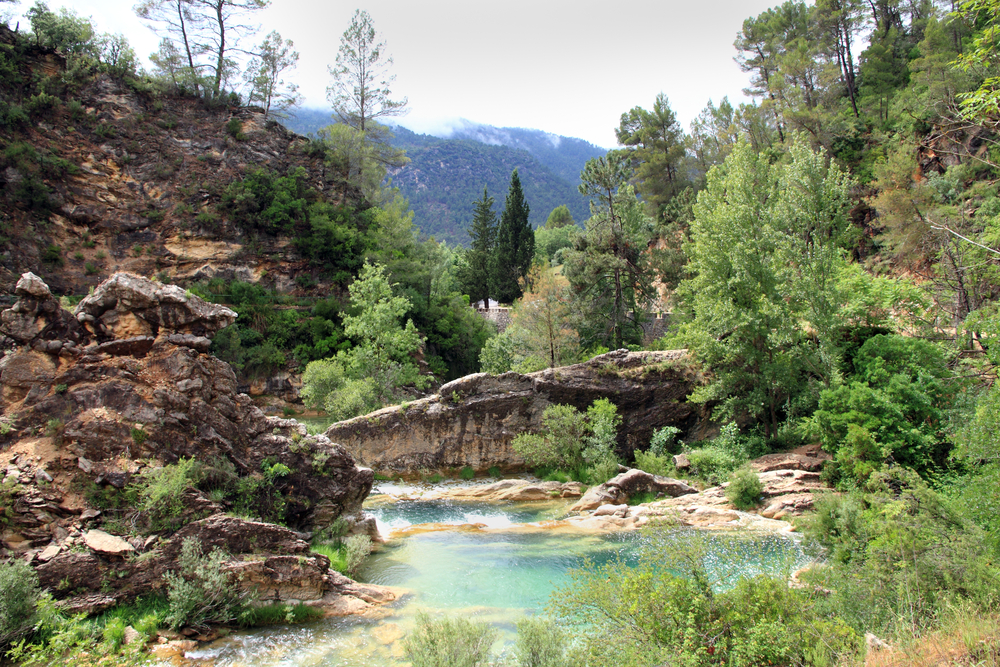 With its 210.000 hectares, the Natural Park of Cazorla and Segura is Spain's largest protected area. It is located 600 m above sea level on average, with peaks of more than 2000 meters (Pico Empanada is 2107 m high). The UNESCO declared it a Biosphere Reserve in 1989, thanks to the presence of 51 species of mammals, 185 of birds, 21 reptiles and 112 butterfly species, the latter being the highest number of the Iberian peninsula.
Regarding the botanic variety, only Sierra Nevada National Park can match its quantities.
The Cazorla Natural Park is also home to the sources of river Guadalquivir and river Segura, two of the main streams of Andalucia.
Sierra de las Nieves Natural Park in Malaga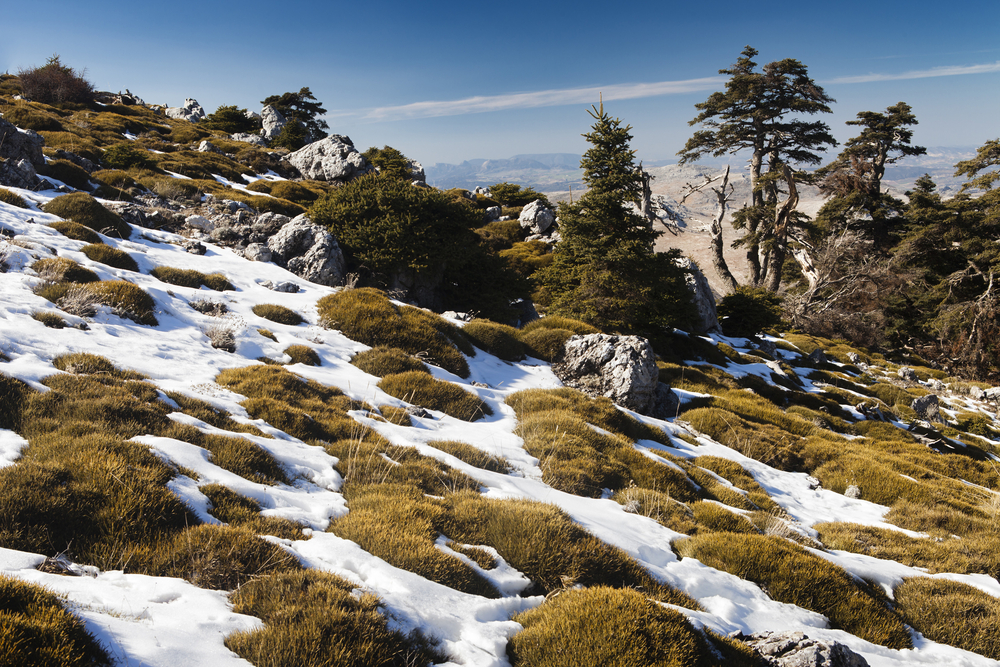 The Natural Park of Sierra de las Nieves covers an area of more than 18 hectares around Marbella and Ronda, and it's called this way because its peaks are sometimes covered in snow. The incredible wildlife variety is due to the almost inexistent human activity in this area, which has allowed some plant and animal species to find their ideal habitat here.
You can spot various species while walking in this park, even the mountain goat and the mouflon if you are a particularly lucky hiker. Sierra de las Nieves was declared Biosphere Reserve in 1995.
Sierra Norte Natural Park in Seville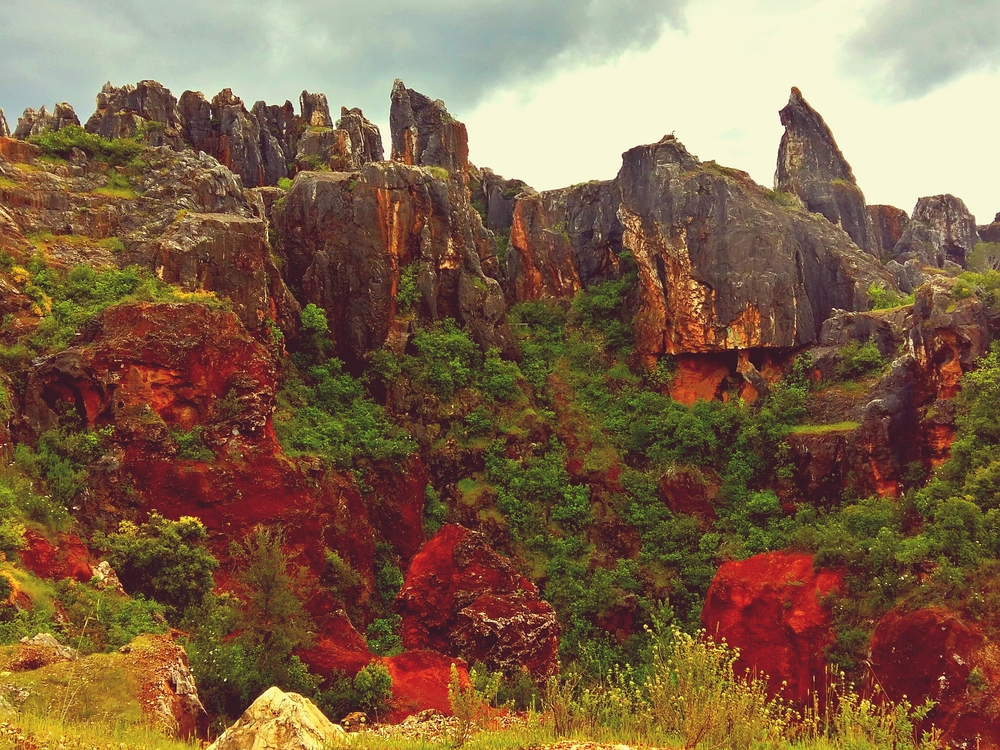 Gentle hills spread with evergreen oaks characterise the Natural Park of Sierra Norte. The more than 65.000 protected hectares welcome a few villages, whose main features are the Mudéjar-style churches and the castles that look over the surrounding areas, usually located on top of rocky formations.
In the Sierra Norte Natural Park, you will also find various mines, since the park is located on a large coalfield. In fact, the spectacular Natural Monument Cerro del Hierro used to be an iron mine. Together with Sierra de Hornachuelos and Sierra de Aracena y Pico de Aroche, Sierra Norte is part of the Biosphere Reserve Dehesas de Sierra Morena.
Sierra de Hornachuelos Natural Park in Cordoba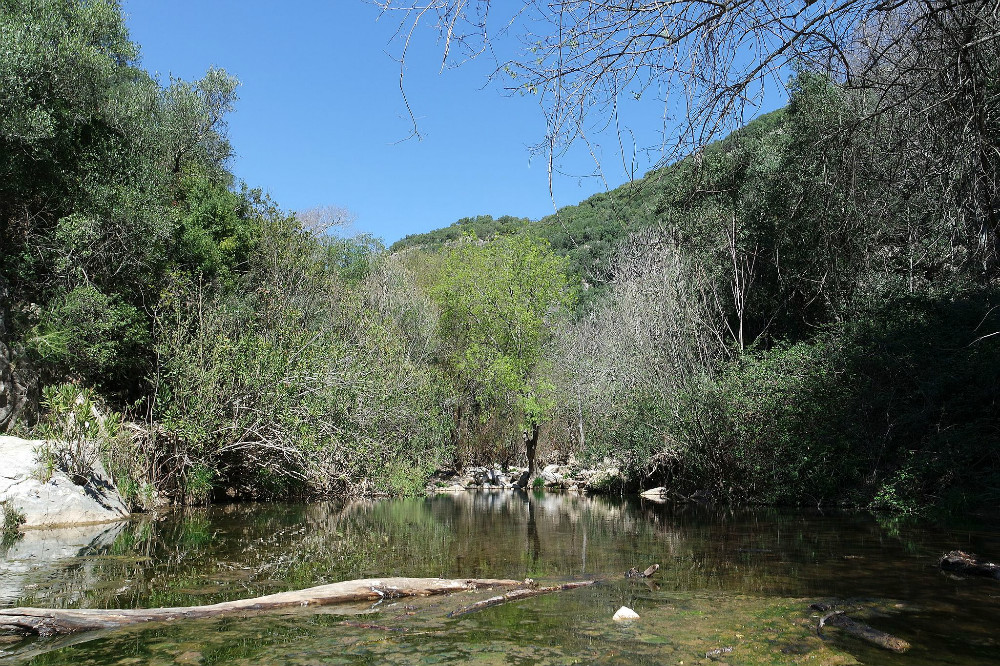 In the North-West area of the province of Cordoba, you will find the Natural Park of Sierra de Hornachuelos, which was declared Biosphere Reserve in 1989. Its Mediterranean forests and riverbanks are among the best-preserved areas of Sierra Morena. The Sierra de Hornachuelos Natural Park is blessed with different landscapes, which range from reservoirs (such as that of river Bembézar) to deep gorges, from cork-harvesting areas to stone rockrose burners.
While here, you can't miss out on the Peña del Fraile peak, located alongside the Bembézar Trail. This formation inspired Duke of Rivas's Don Álvaro o la fuerza del sino, a theatre play that marked the peak of splendour era of Spanish Romanticism.
Sierra de Aracena y Pico de Aroche Natural Park in Huelva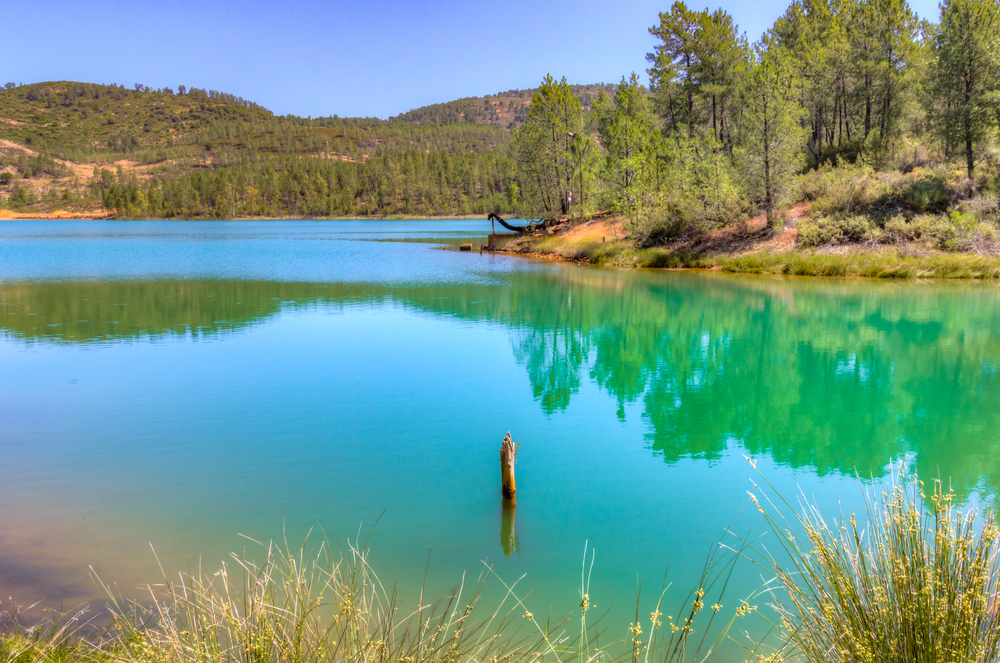 Sierra de Aracena y Pico de Aroche Natural Park is Andalucia's second largest Natural Park, with 186.000 hectares and it encompasses 28 towns of the province of Huelva. The heavy rainfall allows the presence of extremely lush vegetation, which makes it one of the largest and best-preserved forests in the whole Mediterranean Area.
It is home to endangered species, such as the Iberian Lynx, and nesting areas of the black stork. One of the most renowned activities that are carried along in this Natural Park is the pig farming, from which the delicious and famous cold meat comes from.
Sierra de Castril Natural Park in Granada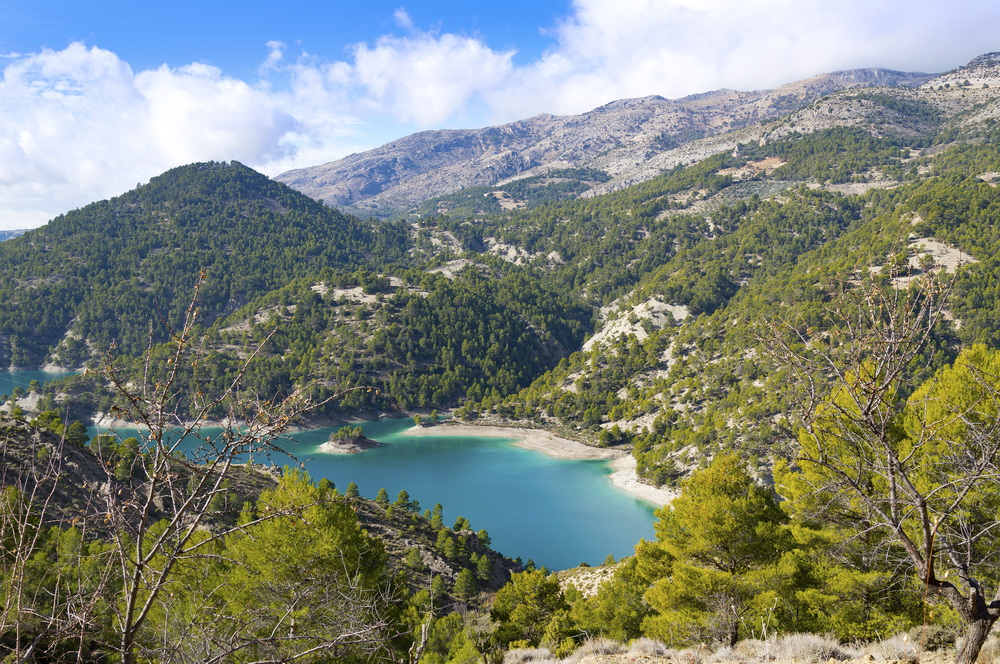 The name of this Natural Park comes from River Castril that starts its itinerary at the heart of the mountains and ends in El Portillo reservoir. The pure waters make it the ideal habitat for many fish and bird species, thanks to its virginity, not spoilt by human activities, nor by other animals species imported.
The Barranco de la Osa (literally, the Bear Ravine) is the most famous part of a much bigger karst formation, which has been excavated by the strength of water for millennials.
One of the most mesmerising landscape shows the Peña de Castril, a 955-meter high rock formation originated following differential erosion, which has been declared Natural Monument. On its top you can spot the breathtaking Castle of Castril, a viewpoint will allow you to spot the magnificent geological formations of Sierra de Castril Natural Park.
Alcornocales Natural Park in Cadiz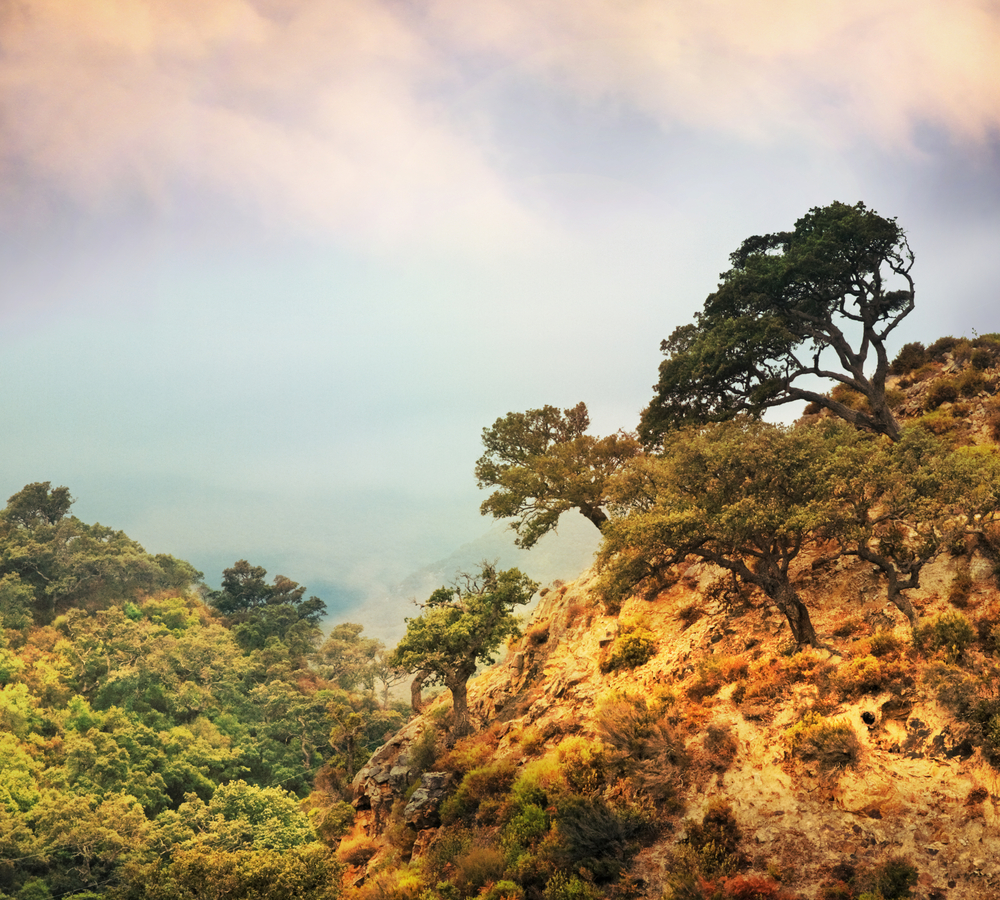 Andalucia's third largest Natural Park is Los Alcornocales, which extends for 170.000 hectares between the provinces of Cadiz and Malaga. Its lush vegetation is something you won't find in any other part of Andalucia since it is more similar to that of northern Europe than that of southern Spain.
This area is provided with heavy rainfalls, which makes it possible for rivers and streams to flow powerfully towards the Atlantic Ocean and the Mediterranean Sea. These events have helped create the canutos, steep and deep gorges formed by the action of the river populated by an extensive range of lush vegetation.
Places to stay in Andalucia
The Natural Parks of Andalucia are the best locations to enjoy a relaxing holiday. Discover the best holiday homes and villas in Andalucia to enjoy its fantastic landscapes.
The eight Andalusian provinces all own the best natural parks of Andalucia. Discover your favourite one!
Have you ever been to any of these natural parks of Andalucia? Which is your favourite or the one you can't wait to visit? Tell us in the comments.