Don't miss the opportunity to eat tapas in Granada (for free!)
Granada is the cradle of free tapas culture. The corners of the city crawl with bars and restaurants dying to serve you a delicious tapa together with a drink.
Discover the best places on Earth in Granada where you can enjoy tasty portions of food without feeling guilty!
This bar couldn't have any other name. Translated as "The Diamonds", it calls itself "The best tapas bar in Granada" and people seem to agree with it. Ranked with 4.5 stars out of 5 on TripAdvisor, this bar has been serving tapas since 1942.
Among the ones you can't miss out on, there are "surtido de pescado" (an assortment of fried fish), "calamares fritos" (fried calamari) and "verduritas fritas" (fried vegetables). Remember to get to this place early, to find a place where to sit. In fact, this bar is an actual magnet for tapas lovers.
Address of Bar Los Diamantes:
There are five of them in the city of Granada, although the most famous one is in Calle Navas, 2.
Opening hours of Bar Los Diamantes:
From Monday to Friday, from midday to 6 pm, and from 8 pm to 2 am

Saturday, Sunday and Festive, from 11 am to 1 am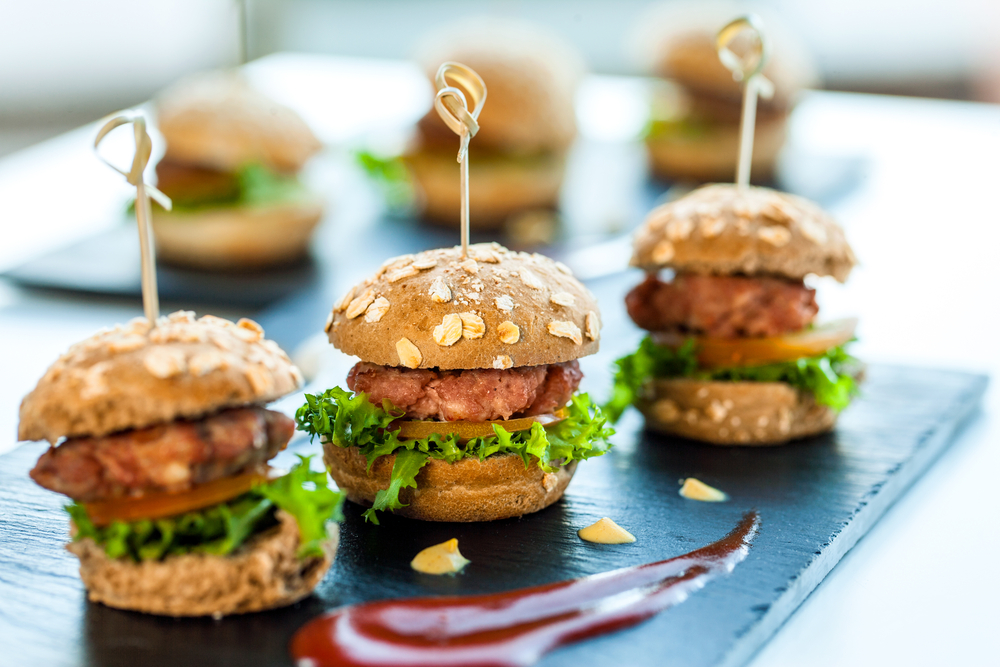 Café-Bar Ávila
Everyone agrees that the best tapa of this bar is the "jamón asado" (roasted ham). Like the previous bar, Café-Bar Ávila also gets filled with people yearning for a free tapa in an incredibly short time, so be sure to get there on time.
Address of Café-Bar Ávila:
Calle Verónica de la Virgen, 16
Opening hours of Café-Bar Ávila:
From Monday to Friday, from 9 am to midnight

Saturday, from 9 am to 6 pm

Closed on Sunday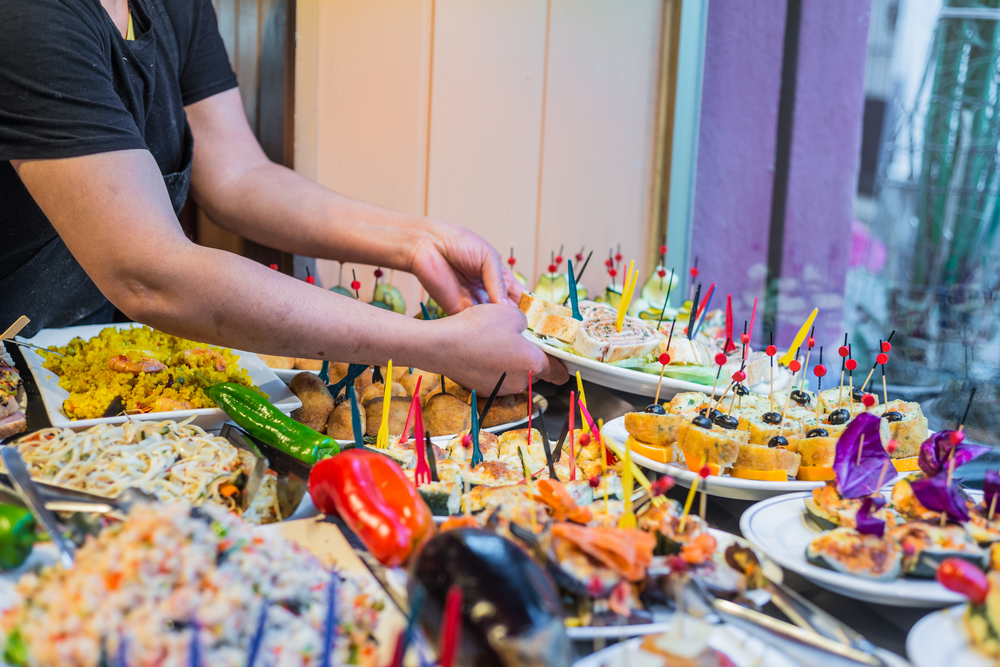 La Riviera
Don't let yourself be scared by the Medieval design and the armour located next to the bar. Here you will be served a delicious free tapa with each drink (as most bars in Granada do). If you get there early, you will be lucky enough to take a seat. If not, you can taste tapas like a true medieval soldier, standing by the bar and patiently waiting for the waiters to cater for you.
Address of La Riviera:
Calle Cetti-Meriem, 7
Opening hours of La Riviera: From Monday to Sunday, from midday to 1 am
Bodegas Castañeda
A "bodega" is an historic local store located in a typical Spanish neighbourhood. No surprise then, if you feel like jumping in the past as soon as you cross the door of Bodegas Castañeda. Their selection of homemade sweet wines will make your mouth water even before asking for the Tapa de la Casa, which might be fava beans with ham or champignon mushrooms with sauce. Feeling hungry yet?
Address of Bodegas Castañeda:
Calle Elvira / Calle Almireceros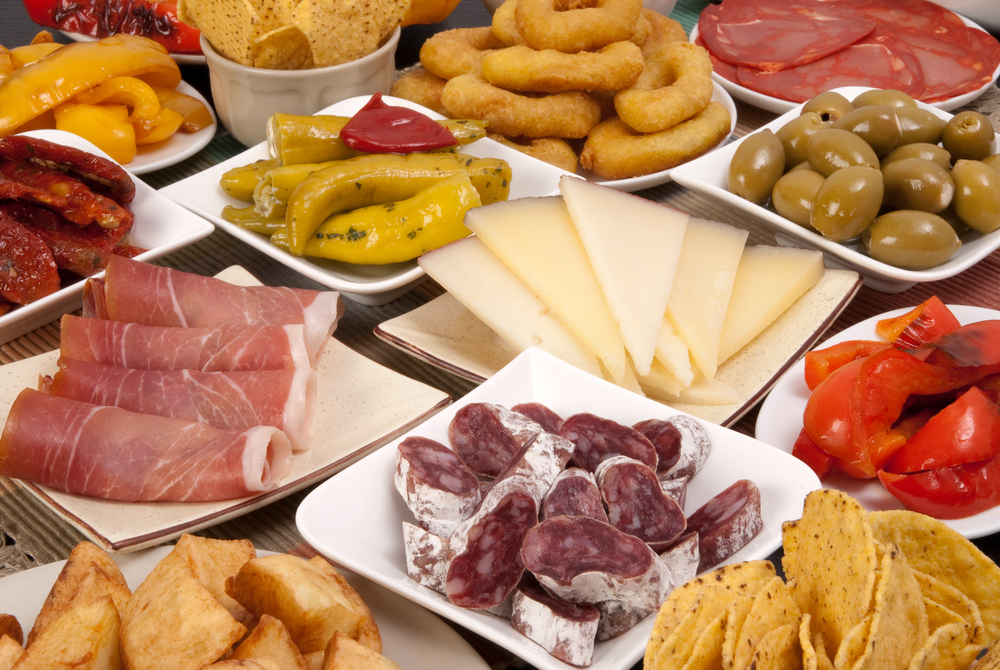 Cervecería Ecu
Although located a little outside the city centre of Granada, this bar deserves a stop if you love tapas. You cannot choose them, but the ones you will be served are truly worth the lack of choice. Enormous bocadillos (sandwiches) are given free for each drink so that with two drinks, you will have had lunch.
Address of Cervecería Ecu:
Paseo Emperador Carlos V, 7
Places to stay in Granada
There's nothing better than eating tapas in Granada, except maybe sleeping. Therefore we provide you with a selection of the best holiday homes in Granada where you can relax after a whole day spent sweeping the city centre of Granada looking for the best tapa!
We are sure hunger is starting to let its voice be heard, isn't it? Go ahead and find out by yourself why eating tapas is a must-do in Granada.
And if you want to learn more about the best places to eat tapas in Granada, check the selection made by the users of Tripadvisor!
Have you already eaten tapas in Granada? Which was your favourite? Tell us in the comments, we are curious!