Discover Paqui's secrets with us and the recipes of her ecological workshops from her holiday home in Monda!
As you may remember about our getaway to a holiday home in Monda, we signed up to the ecological workshops provided by Paqui at her place. This way her guests, or anyone interested, can learn something new about the region.
This precious and coquettish holiday home is located in the Sierra de las Nieves natural park, which was declared Biosphere Reservoir by the UNESCO. The holiday home also has the European Chart of Sustainable Tourism. This magnificent environment, surrounded by nature but provided with excellent connections with the province of Malaga, is the place where Paqui offers here a lot of workshops. They are about the richness of the area, through the production and tasting of local products.
Have a quick overview by taking a look at some of the workshops offered by Paqui:
Traditional olive dressing
Making of typical sweets and pastries
Making of homemade jams
Making of the region's typical cuisine
Making of artisanal soap
Workshop about medical plants and olive trees
And the best one… the tasting and the samples you can take away with you 😉
If you are a nature lover, we suggest you take part in these workshops, where you will get to know how to make a wide variety of products in the traditional way, which is a legacy of the oldest generations. Undoubtedly, you will enjoy a pleasant time with the hosts. Moreover, as soon as you get home, you will be able to do it all by yourself.
In this article, we want to share with you the recipes of two of the ecological workshops that we took part in during our getaway to Monda. You will learn how to prepare a delicious homemade orange jam, and to make artisanal soaps out of any kind of dirt.
Get down to work!
Homemade jam workshop: recipe of the orange jam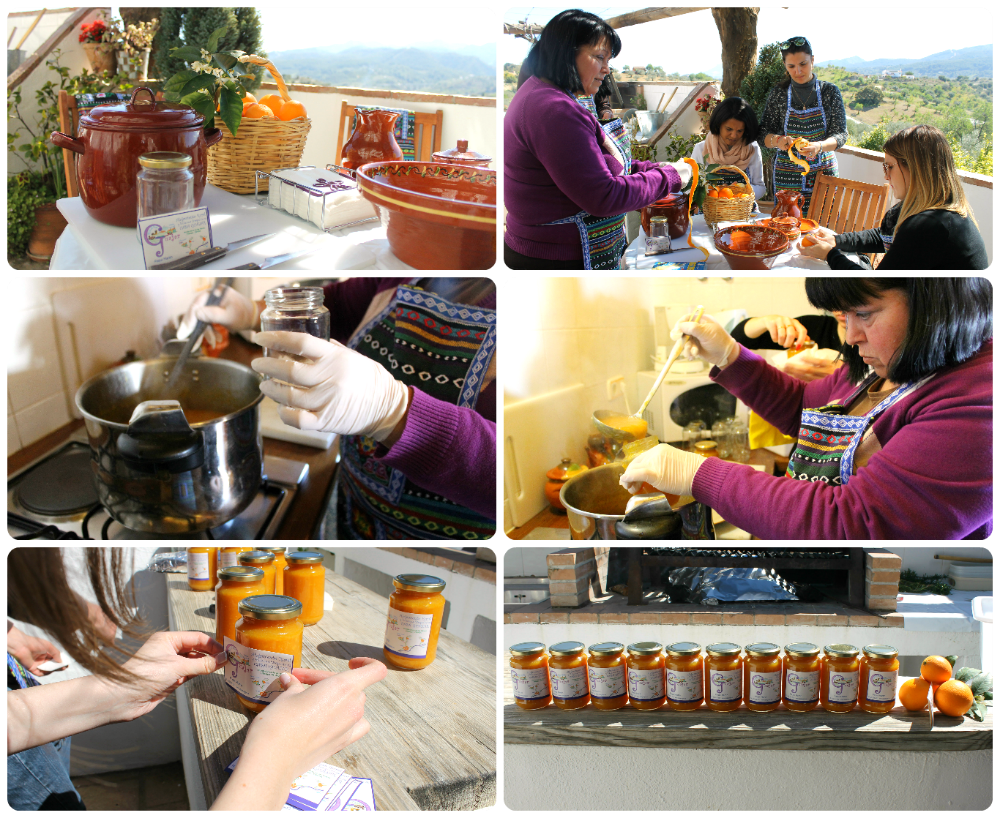 1 kg of oranges
750 gr of sugar
Water enough to cover the fruit
Peel off the oranges, cut them in pieces and cover them with water.
Let them soak for about 24 hours.
Add sugar to the water with the oranges, simmer and grind up the oranges.
Move the product until it reaches the desired texture.
Bottle when it is still hot and close it.
The jam, as long as it is kept closed, can last up to three months. As soon as you open the jar, you should consume it in two weeks.
Remember that you can prepare the jam with every kind of fruit, always keep the same proportions. Wait no more and treat yourself!
Artisanal soap workshop: recipe homemade soap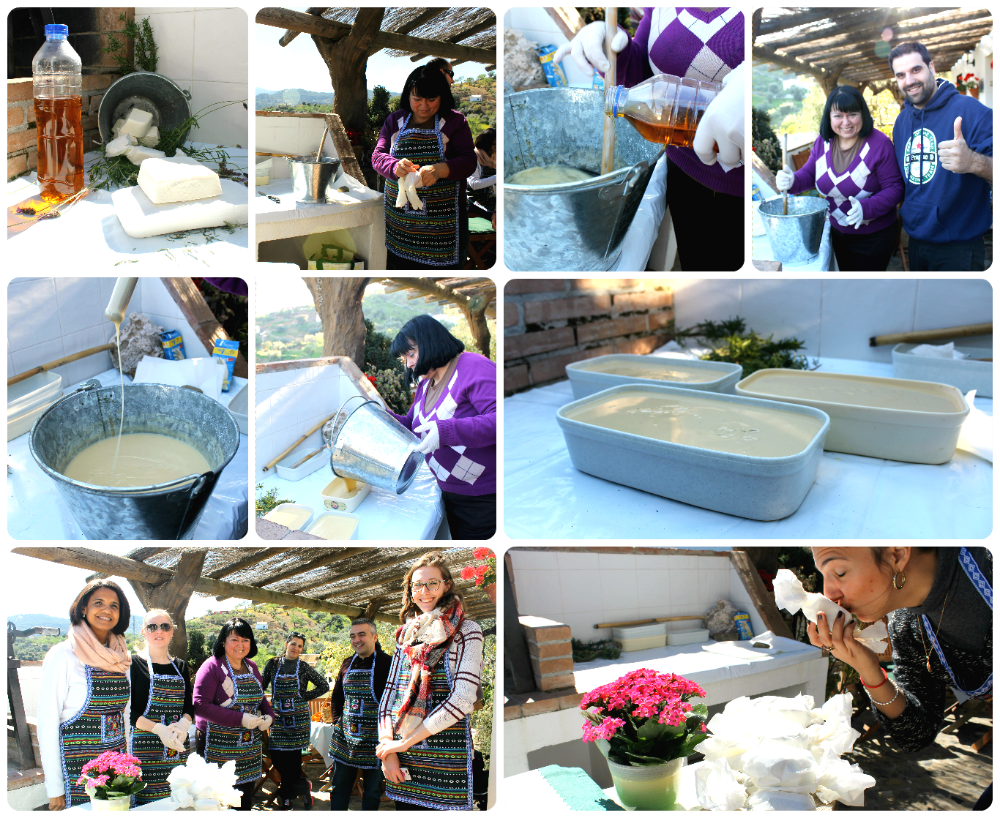 5 l. of recycled oil
5 l. of water
1 kg. of caustic soda
Dilute the soda into the water.
Let it cool down for at least 6 hours.
Add the oil little by little, while moving always in the same sense, until the mixture set just like mayonnaise.
Pour it into moulds.
Let it cool down, and then cut it into pieces.
If you want to decorate it a little or use it to perfume your clothes, you can always add some aromatic plants.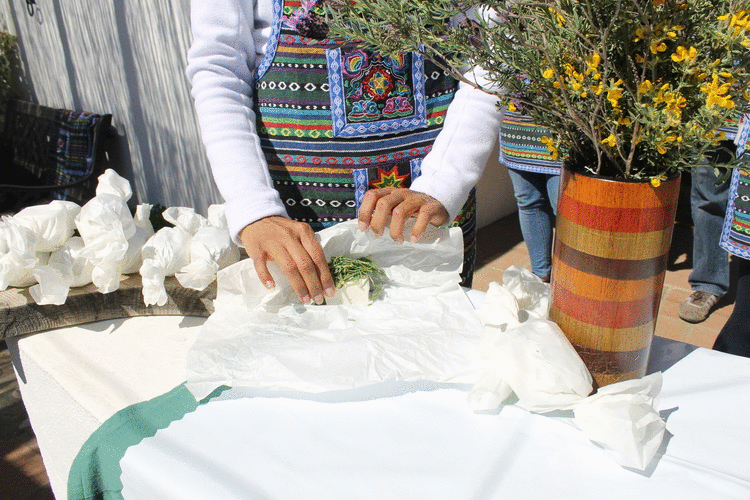 We have shared two of the ecological workshops we took part in, together with their recipes. Thanks to Paqui and the workshops she offers at her place in Monda, we learnt that the specialities of our region are worth knowing. We believe that a more responsible and sustainable tourism is the right path to preserve the traditions and the environment.
If you want to discover more things to do in Monda, there are lots of open-air activities you can do in the area, from birdwatching to adrenalin sports, which you can practice surrounded by nature, thanks to the supervision of experts. You won't have time to get bored!
You, too, can enjoy these local products, so that take notes, and get down to work!
What do you think about these homemade recipes? Do you have any more secrets you want to share with us? Leave a comment, we look forward to hearing from you!
Ecological workshops in a holiday home in Monda is an article that talks about
Activities
in
Malaga