An excellent-quality airport service and low-cost airlines connect Andalucia with the rest of Spain, Europe and even Africa and America
The biggest airport and the one that produces the greatest quantity of aerial traffic is without any doubt that of Malaga, the Pablo Picasso Airport, also called Aeropuerto de la Costa del Sol. It provides service for the entire Costa del Sol and Andalucia, thus being Spain's fourth busiest airport, after Madrid Barajas, Barcelona El Prat, and Palma de Mallorca.
More than 60 airlines connect Malaga with the main European cities, and even Canada and some Moroccan cities have their private connection with the capital city of Costa del Sol. Among the low-cost airlines with the most aerial traffic and that move the greatest quantity of travellers and tourists, Ryanair, Easyjet and Vueling.com stand out.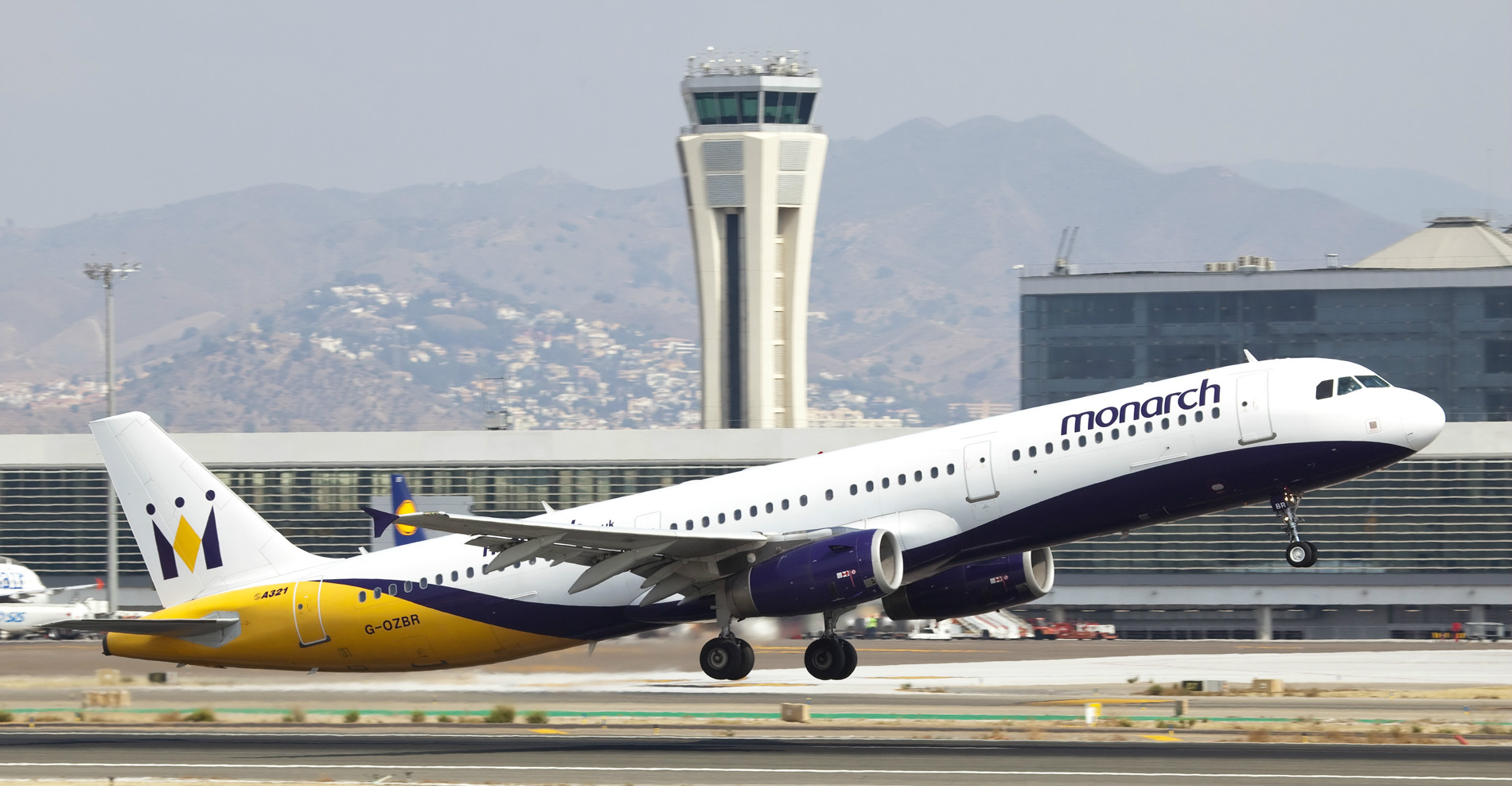 These low-cost airlines provide efficient services, frequent direct flights to and from the most important European cities with accessible prices for everyone, depending on the season you want to fly. Despite the fact that the prices usually vary from a minimum of 30€ to a maximum of 60€, you'd better check the flights at least two months before your scheduled trip to Malaga and the Costa del Sol, since the prices and the frequency may vary a lot from one day to another.
English and Irish direct flight connections with Malaga
UK's and Ireland's main and most marvellous cities are directly connected with the capital city of Costa del Sol through the three main low-cost airlines.
Ryanair flies weekly to Bristol, Edinburgh, Glasgow, Liverpool, Manchester, Newcastle, and Cork among others, while London Stansted and Dublin have daily connections with the airport of Malaga.
Easyjet provides daily flights to London, especially to the airports of London Gatwick, London Luton, London Southend, and London Stansted. The cities of Belfast, Bristol, Glasgow, Liverpool, Manchester and Newcastle also have direct flights from/to Malaga.
In addition to these popular low-cost airlines, UK's cities are connected with Malaga through other airlines, such as Flybe, which flies to Exeter, Southampton and Norwich, and Thomson Airways, a low-cost airline belonging to the TUI Group, which provides weekly flights to twelve cities in UK and Ireland.
French and Belgian direct flight connections with Malaga
For what concerns France's and Belgium's main cities, the low-cost airlines also provide direct flights to some of them. Depending on the time of the year, Brussels Charleroi, Marseille and Paris Beauvais are weekly connected to Malaga, while Brussels Zaventem can count upon daily flights with Ryanair.
Easyjet only flies to the airport of Paris Charles de Gaulle, giving the tourists the possibility to travel four times per week, while Vueling.com daily flies to Brussels, Lyon, Marseille, Nantes, Paris Orly and Toulouse. Some of the other companies which directly fly to/from Malaga are Aeroflot, Brussels Airlines and Jetairfly, although the prices are a little higher than the first three low-cost airlines.
German, Austrian, Swiss and Dutch direct flight connections with Malaga
Last but not least, some of Germany's, Holland's, and Switzerland's most spectacular cities have their direct flight connections with Malaga. Ryanair flies to Berlin Schönefeld, Düsseldorf, Eindhoven, Frankfurt and Köln among others, while Easyjet provides flights from/to Berlin, Basel and Geneve, in addition to Amsterdam, which will be connected with Malaga from May 2016.
Among the 60 airlines that reach Malaga and depart from the Pablo Picasso Airport, there are some which provide indirect flights, that is to say, you have to catch two flights to reach the destination you fancy. Among those, you can find national airways such as Iberia, British Airways, Air France, and Air Berlin.
Places to stay in Malaga
Are you also looking for a place to stay? Discover the best holiday homes in Malaga.
Did you like this article? Stay tuned, for there are more cities and airports to come!
Leave a comment if you have been to Malaga with these airlines or with others, and help us improve!
Low-cost airlines connecting Malaga, Andalucia is an article that talks about
City Guide
in
Malaga